Best Email Marketing Tips For Nonprofit Organizations
1. Why should nonprofits invest in email marketing?
2. How to get your first subscribers
3. Tips for nonprofit email marketing
4. Best ideas for nonprofit marketing campaigns
Useful tools:
1. Newoldstamp - Email signature marketing
2. Mailchimp - Email builder and sender
3. Hubspot Email Marketing - Marketing automation platform
4. MailerLite - Landing page builder
5. Canva - Online tool for making designs
As a fundraiser, you've worked hard to attract donors. But are you doing as much as you can to engage them and grow their commitment? Do you know the best way to deliver your message to your target audience? Surely you have a good website that informs people about upcoming events or provides news about your organization, educates them. You probably also prefer using traditional social media channels and attending a lot of events. However, if you look into your inbox, you will probably find out that you generated quite a lot of the individual contributions through email campaigns. Whether that's true or not, let's see what you can do as a nonprofit marketer to benefit from integrating email into your marketing strategy or get better results out of your email campaigns if you are already practising email marketing.
Why should nonprofits invest in email marketing?
Here are four reasons email marketing should be at the top of your priority list:
Inexpensive marketing channel
Email marketing belongs to one of the most cost-effective marketing tactics. This factor is especially important for nonprofit organizations that must take into account their budget. The study conducted by VentureBeat Insight showed that users of email marketing platforms are achieving $38 in ROI for every $1 spent. Moreover, when compared to direct mail or printed flyers, email fundraisers are 245 times less expensive.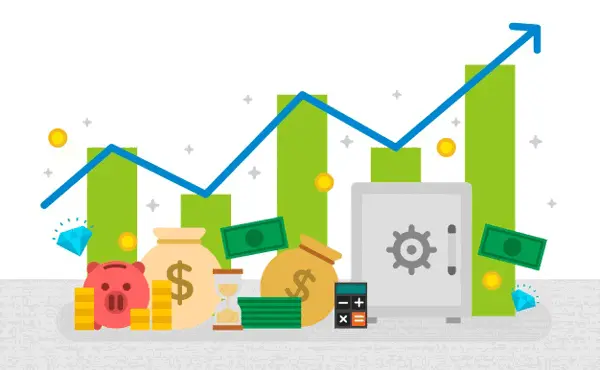 Newsletters, announcements, surveys, donation requests, etc. sent by email will allow you to reach a lot of people, give them information on your cause, and provide them the most convenient ways to help you.
Tools of most email service providers are so simple and intuitive that almost anyone in a company can create professional, beautifully-designed emails without knowing HTML. If you're interested in free email marketing for nonprofits, it would be helpful to know that some of the popular email marketing providers offer free plans or special pricing for nonprofits. These include MailChimp (15% off plus an option to get an additional 10% off), AWeber (25% off), Benchmark (25% off), Campaign Monitor (15% off), GetResponse (50% off!).
Fast delivery of important information
With email, you can notify your subscribers immediately when something new comes up. And according to the email study of Alchemy Worx, 76% of opens of electronic messages occur in the first two days after an email was sent. It is fast enough, isn't it?
How to get your first subscribers
Every marketer knows that building a mailing list is critical for online success because it will allow you to communicate directly with people who care about what you are doing. So where do you begin?
Add subscription forms to your blog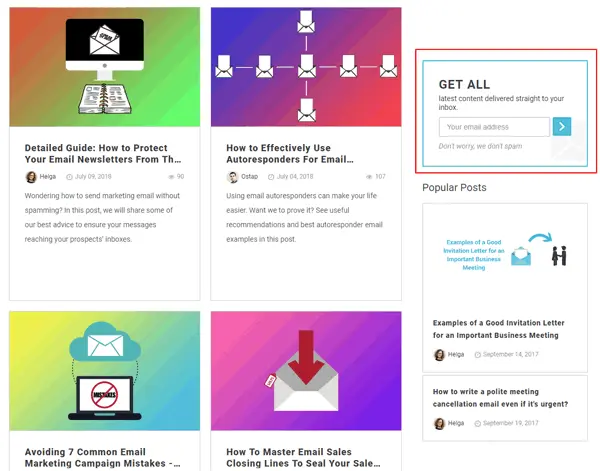 To build and continuously grow your subscriber list, add a signup form and/or a subscribe button to the main page of your website.
Use popups with calls-to-action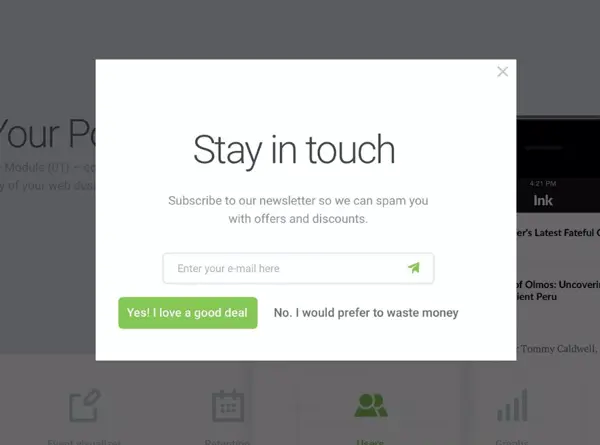 A well-thought-out call-to-action will tell subscribers what you want them to do next. For example "Keep me informed," "Volunteer with us," etc.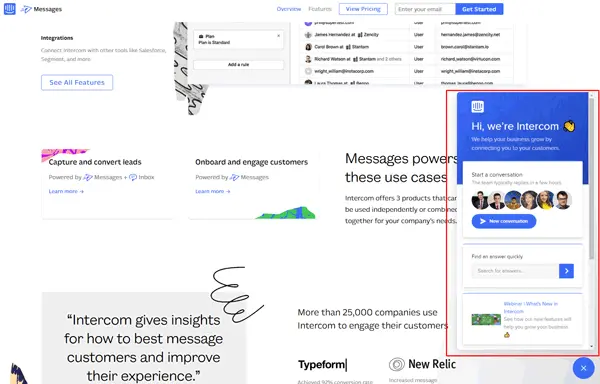 Imagine Mike coming to your nonprofit organization's website. He already heard about you and your mission but have never donated to your organization. If a proactive live chat window popped up within his internet browser asking if he would like to chat with your representative and find out how he can help, would he? Live chat is an easy yet powerful way for nonprofits to personally connect with website visitors, improve the credibility of the organization, and maximize fundraising potential.
Create sign-up sheets at the events
You can also bring eye-catching sign-up sheets to different gatherings and events.
Tips for nonprofit email marketing
Once you've built your email list, move on to nonprofit email marketing best practices.
Even if you have a great piece of information to share with your audience, but it's totally irrelevant to them, you are wasting time. For example, your campaign appealing to donate $300 will not likely be relevant to those who donated $5. Or people who are just reading your blog probably are not ready to become part of your membership club if they have never even donated before. So rather than creating one message for your entire email list, it's more reasonable to segment your recipients into different groups and send email campaigns that are specific to them.
Use a common language in your email
To persuade people, you need to use active and inviting language. The best verbs to use are "change," "act," "fight," "save," "join," "volunteer," and "transform." Use urgency words like "now" and "today."
Use pictures with people or animals
Your emails will perform better if you make them visually appealing by using images. But how do you choose the right ones? The most captivating photographs include people. Depending on your cause, it might be more appropriate to use pictures of animals. In any case, it is preferable to avoid stock or poor-quality images.
Use smart calls-to-action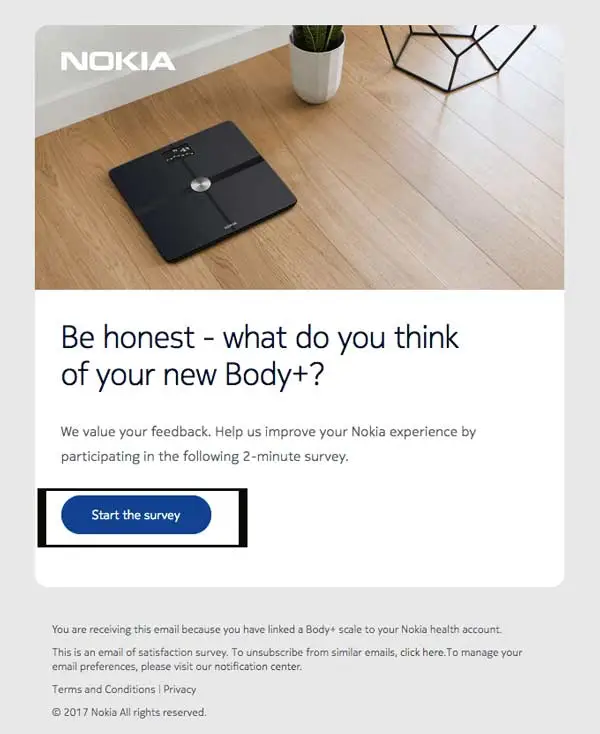 When asking people for money, choose your words wisely. Your call-to-action should motivate a person to act now. Here are a few ideas of CTAs in charity email marketing: "Make a difference today," "Become a hero to someone in need," "Help children fighting cancer," "Donate now," "Get involved today," etc.
Make your email more personal
Address each email with the first name of the recipient. Instead of a generic "Hello" or "Dear Friend," say "Dear Kate," or "Hi Mr. Mckinnon." I am sure it's much more pleasant to receive an email from a real person rather than from a robot. Therefore, consider using email signature with your name, photo, your organization name, social media links, etc. Read our blog post to find out how to structure your email signature correctly.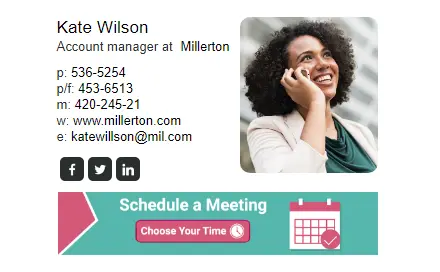 Your current and potential supporters would be interested to know what inspired you to start a nonprofit organization, how you will help make the world better, and how their donation will make an impact. Telling your story will not only help you promote your brand, but also build trustful relationships.
Best ideas for nonprofit marketing campaigns
The benefits and tips are clear. We have also put together the best nonprofit marketing campaigns examples.
#1 Welcome email
We suggest sending a warm welcome email once a person subscribed to your list. Look at this fantastic example from "Invisible Children":
Even though it is a preliminary email for a person who simply joined a mailing list, it validates the importance of the person's support by saying "We are glad you are here," "We are excited," "We are glad that you are with us." The photograph of happy people further highlights their excitement.
Check tips to create a welcome email for new members here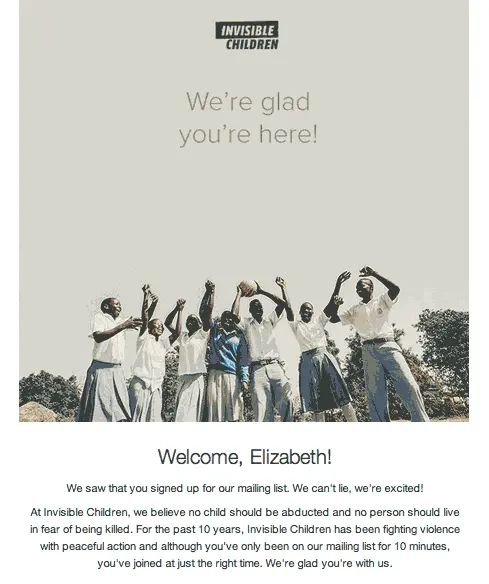 image source reallygoodemails.com
#2 Event invitation
Charity event email invitations should provide all the basics like date, time, location, price along with a short description of the benefits of attending the event.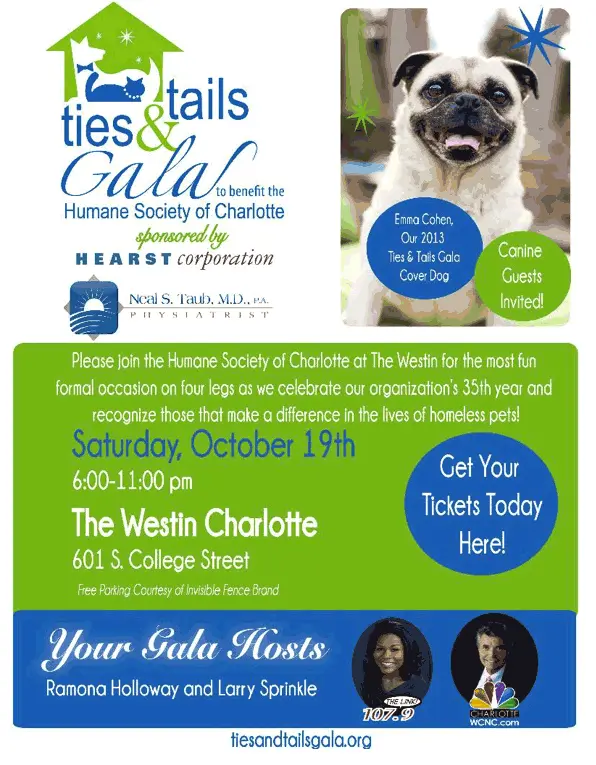 image source reallygoodemails.com
#3 Thank you email
Here is a nice example of the perfect "thank you" email from "UNICEF."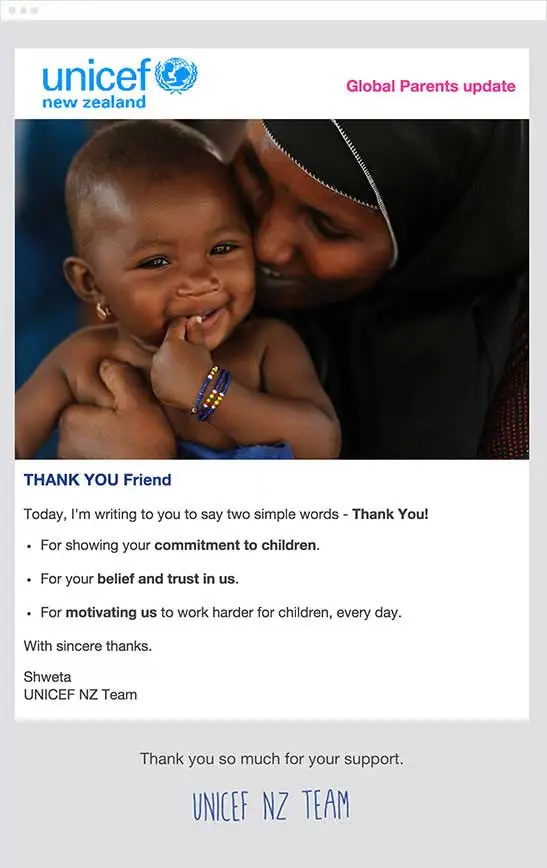 image source reallygoodemails.com
#4 Donation email
When asking people to donate, make sure to let them know where their donations go. The fundraising email of "charity: water" is great because it contains a powerful image and a bold call-to-action.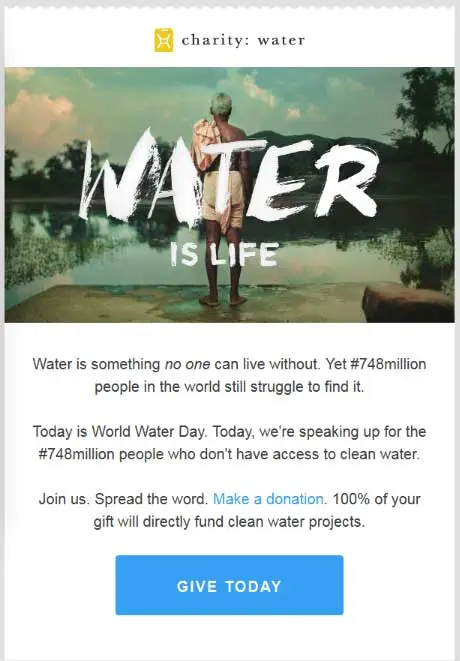 image source reallygoodemails.com
#5 Survey
"We need your help!" say the guys from "Rock the Vote," asking their subscribers to take a short survey. What I like is that they let the recipients know how long the survey would take. They also gave the participants the opportunity to win a $250 gift card.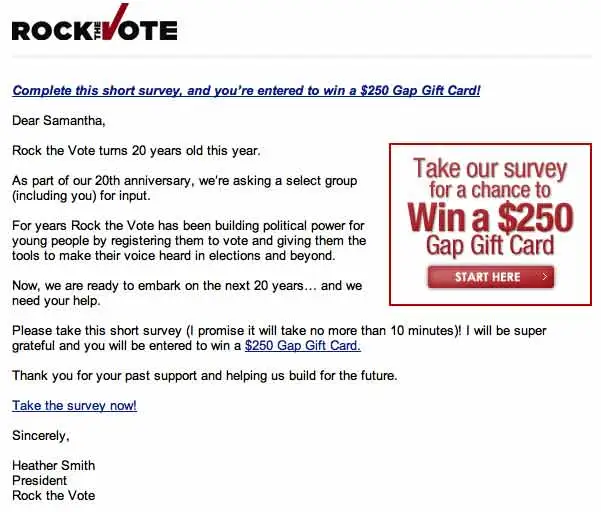 image source reallygoodemails.com
#6 Follow-ups
Show your past and potential supporters that you are excited about their interest and want to continue to build a relationship. In your follow up emails, you can provide additional information about your mission, send valuable content (a free guide, video, more resources), include additional CTAs, send reminders, and much more.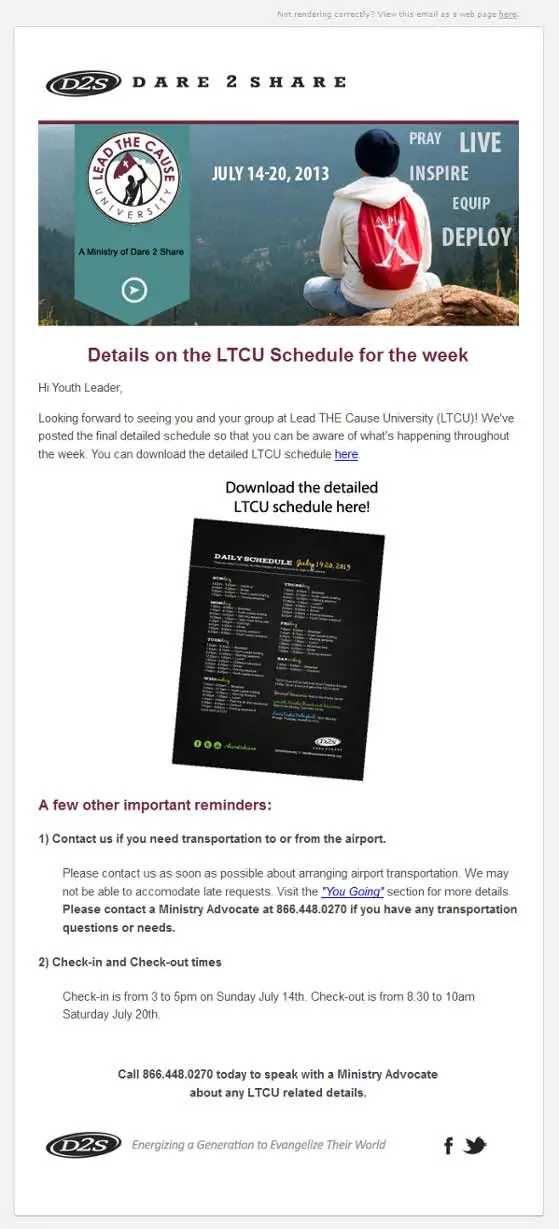 image source reallygoodemails.com
#7 Personal story
This email tells the video-story of Kerry Bame's family to inspire present and potential donors to change people's lives. Note that an actual person signed the email.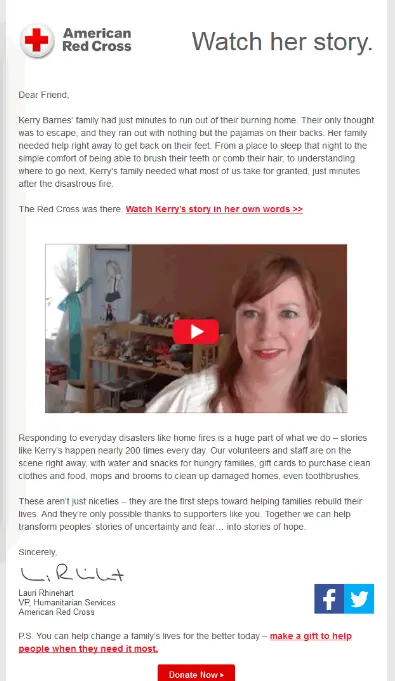 image source reallygoodemails.com
#8 Annual reminders about a donation
People like to realize that they were helpful. Send an email and share the results every year (or even more often) to motivate your subscribers for future support.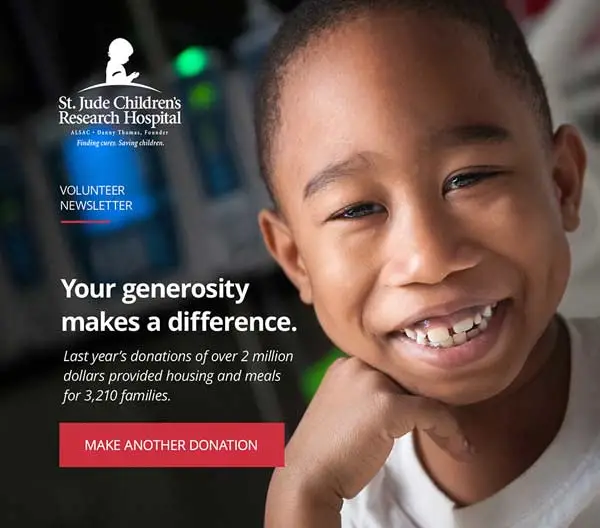 image source reallygoodemails.com
#9 Re-engage with inactive donors
Finding new supporters is critical for nonprofits, but keep in mind that lapsed donors can be a big win for your organization. They already know you and helped you, so don't give up on them just yet. Look at the sweet and straightforward email "Asthma Foundation" sends to reactivate their past donors.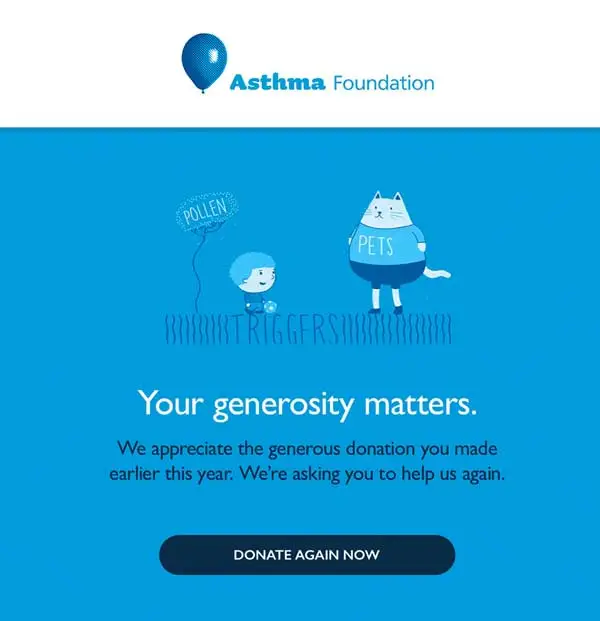 image source reallygoodemails.com
Conclusion
Technology has made it easier than ever to stay connected with your supporters who are essential for the development of your organization. Even though a lot of people use social networks more and more often, email remains one of the most frequently used channels for personal and business-related messages. With the help of email, you can tell people about your mission, share your achievements, show your appreciation for your subscribers' support, invite them to attend events, ask for another donation or feedback, and simply keep in touch with them.
Key points to remember:
Use online chats for communication;

Avoid buying stock images;

Segment your mailing list to deliver only relevant content;

Personalize your emails (salutation, video with a personal story, email signature). Click

here

for best tips and personalized marketing examples;

Send a personalized "thank you" message after each donation;

Invite your past and potential supporters to events they can participate in;

Regularly share your results to motivate your donors for future support;

Follow up;

Ask for feedback;

Be sure to make your subscriber feel irreplaceable! Continue to let them know that you can't do your work without their support.