27 Chrome Extensions That Every Salesperson Should Use to Boost Productivity
Lead Research
Crystal
Crystal creates personality reports by analyzing public data of your prospects. It helps you to gain useful info on your leads in Gmail, Linkedin, and Salesforce, to improve and personalize communication.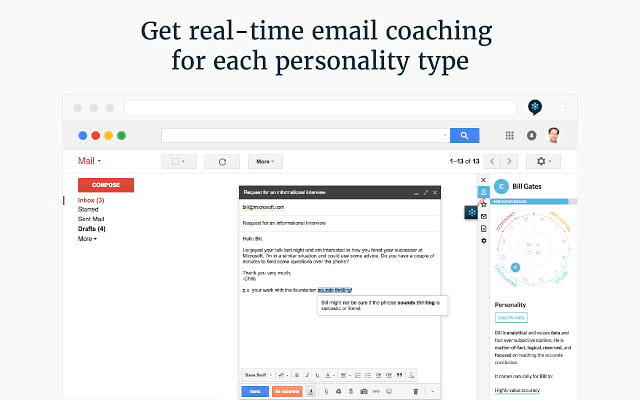 Price: Free
Prospect.io
This CRM and Email automation software offers a handy chrome extension to find email addresses within one click. You can use the Prospect.io extension on any site and on Linkedin profiles.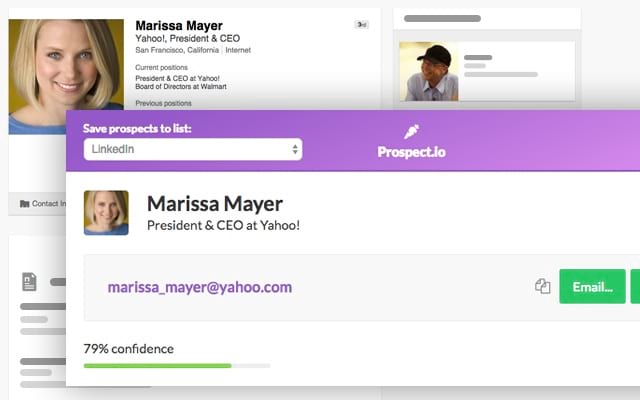 Price: Credit system within Prospect.io
Discover.ly
A great multi-tool for your lead research is Discover.ly. It makes connections between multiple social profiles and gmail. You can see mutual connections, posts, and information across the different platforms. Works with Boomerang and Hubspot by filling in the gaps.

Price: Free
Clearbit Connect
Another tool to find employee's email addresses. Clearbit Connect also provides other useful info on your prospects.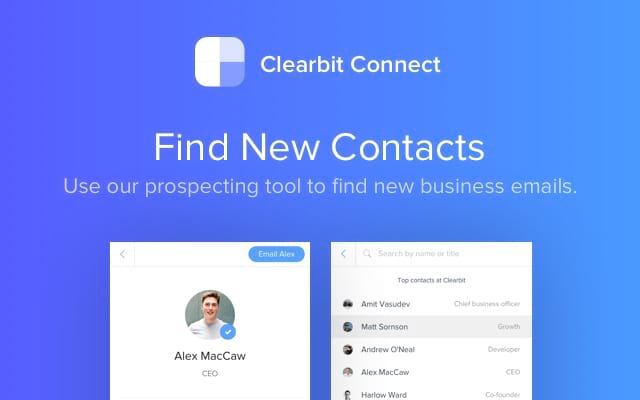 Price: Free
Reply: Free Email Search and Outreach
With the Reply Chrome extension you can discover your potential prospects on LinkedIn and automate your cold or warm outreach. Also, extension allows you to search for new leads to later engage with your automated outreach campaigns, synchronise any new and existing contact data with your Reply.io account or with your CRM like Copper, Salesforce, HubSpot.

Price: Free
Datanyze insider
This Datanyze research tool integrates with most CRM platforms and gives useful insights on companies and employees.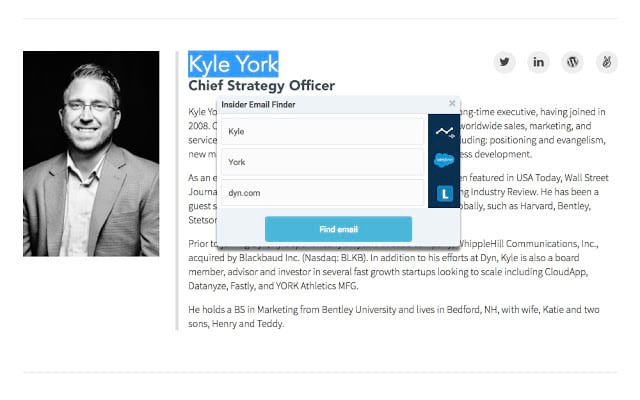 Price: Free
Scraper (by Data Miner)
Scrape any page for data and export into spreadsheets with Scraper.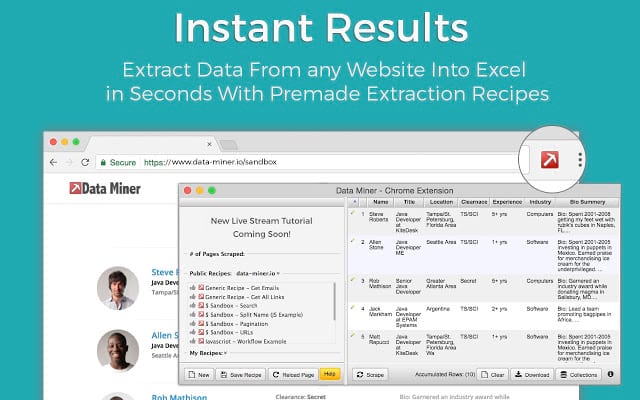 Price: Free for up to 500 page scrapes/month. Plans if you need more
Saleswings
Gives you notifications when your prospects visit your website. With Saleswings you can use insights to take action and follow up.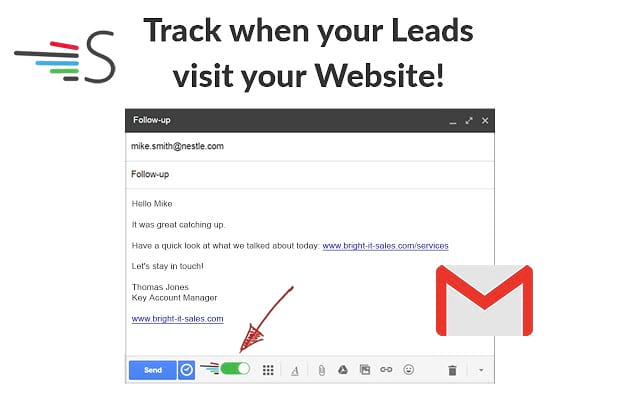 Price: Free
Email
Sidekick (Hubspot Sales)
Track and follow your emails. Sidekick notifies you when someone opens your email, clicks a link, or opens an attachment. Paid plans also offer to automate follow-ups, insights on your contacts right in your inbox, templates, and integration with Hubspot's CRM.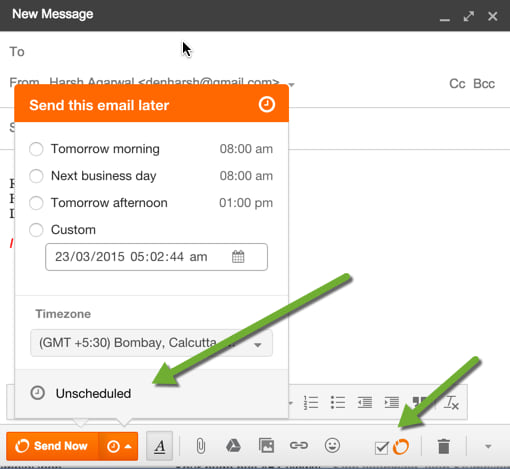 Price: Free, paid plans with more features available
Gmail checker
Although not official, definitely one of the best extensions to manage your Gmail inbox. You can open, read, or delete emails without opening a new tab to go to your inbox. Gmail checker can be used for multiple accounts at the same time too!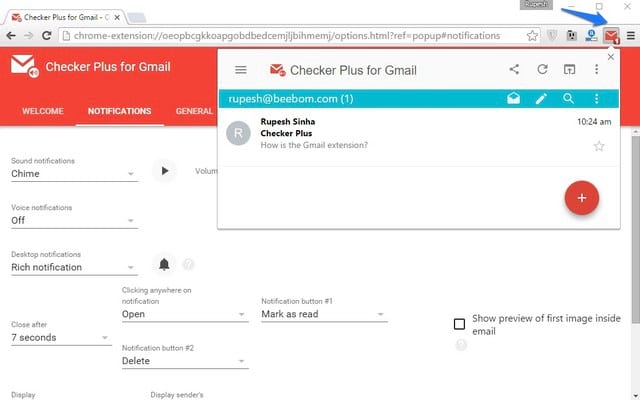 Price: Free
Boomerang for Gmail
Boomerang lets you track responses, schedule emails and use AI to write better messages.
Price: Free
Giphy
Sales emails can get really boring. With Giphy, you can send personal and fun replies instantly. Just type in some keywords, drag and drop, and send!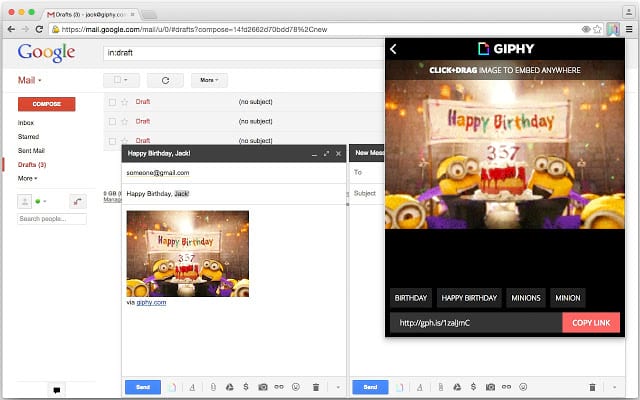 Price: Free
Grammarly
This extension corrects all your spelling and grammar. When you add Grammarly, it will automatically give suggestions in your messages and emails. Doesn't work with Google docs, though.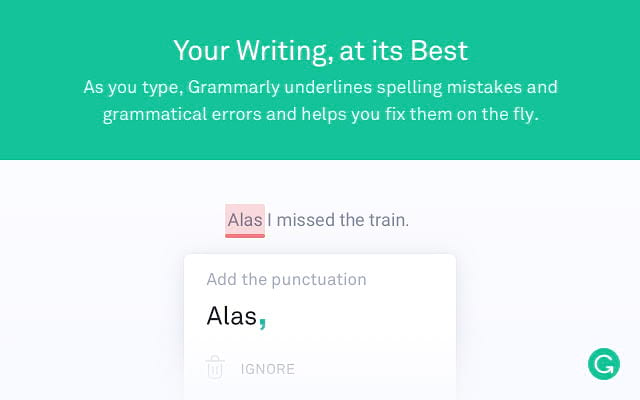 Price: Free
Assistant.to
Assistant.to lets you schedule meetings right in your draft window and it eliminates the emails back and forth to schedule an appointment.
Price: Free
Productivity
Noisli
Create a peaceful work environment with your favorite nature sounds. Noisli lets you boost productivity by blocking out noise and improve your focus.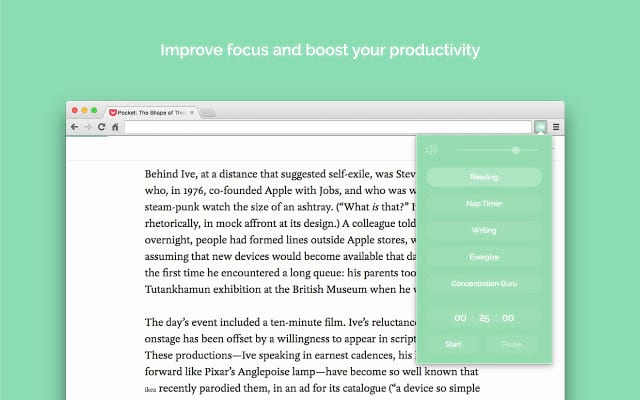 Price: Free
Trello
If you use Trello for task management, you could be spending a lot of time going back and forth to add to your lists. This chrome extension lets you access your boards and add cards fast and simple.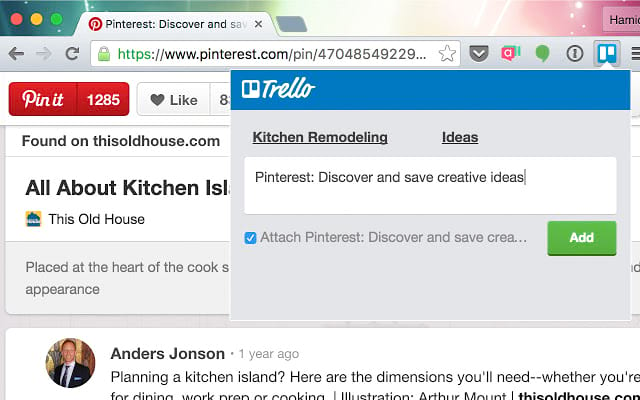 Price: free for Trello users
Black Menu for Google
A handy drop down menu for all Google apps that saves you time. Access any Google service without leaving the current page.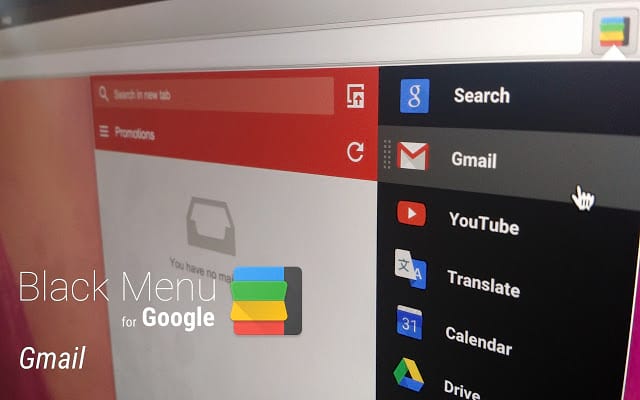 Price: Free
Strict Workflow
You might be familiar with the Pomodoro technique. It consists of 25 min of undisturbed work, followed by a 5 minute break. Strict Workflow helps you to enforce this technique by notifications. Repeat until all work is done!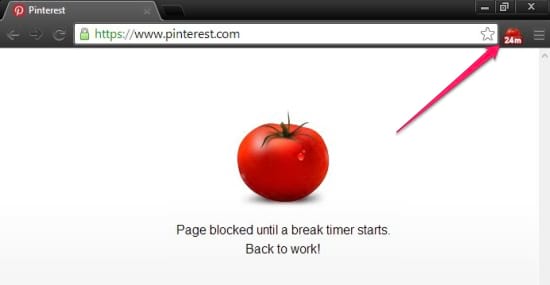 Price: Free
Skim.it
Create summaries without reading the whole page and save yourself some time. Skim.it will do it all for you.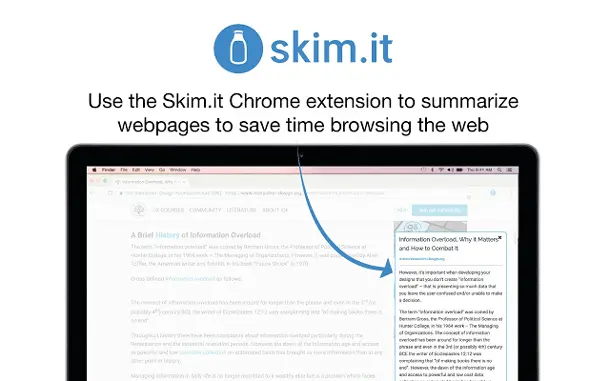 Price: Free
Google Calendar
Check upcoming events in your Google Calendar without leaving the page. You can also directly add events from webpages to your calendar.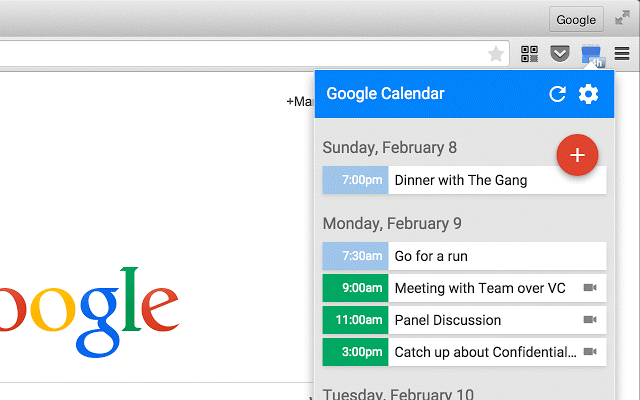 Price: Free
Team
Point
Share and discuss whatever you want with your team online. Point is a quick and handy tool, especially for remote teams.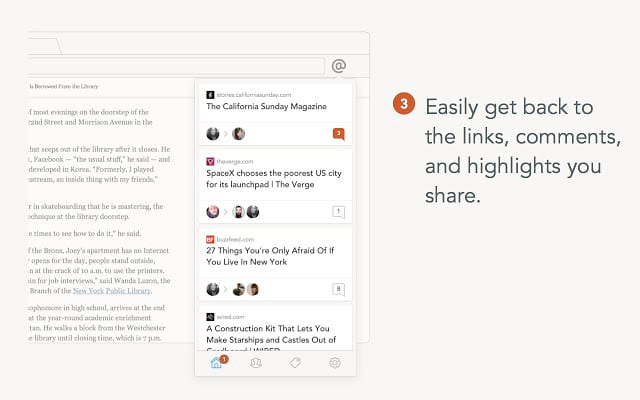 Price: Free
Guru
Another tool that's great for remote sales. Guru lets you collect and share knowledge with your team.
Price: Free
Other
OneTab
Onetab reduces the amount of tabs and instead, compiles them into a list, and let's you restore them whenever you need. This way, it promises to save you up to 95% of memory.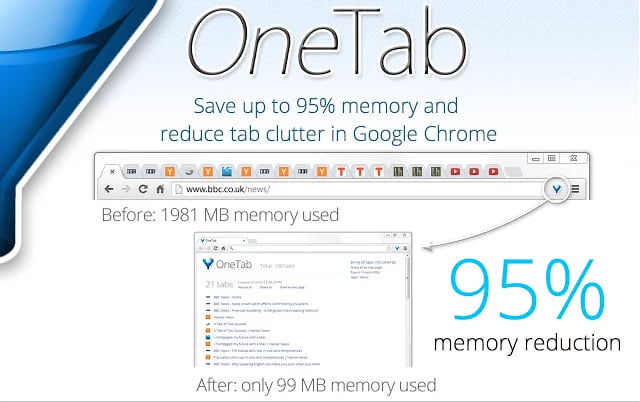 Price: Free
Save to Pocket
If you don't have time to read an article or watch a video, the Pocket Extension for Chrome let's you save it. Later you can view it even without an internet connection. It also syncs with other devices.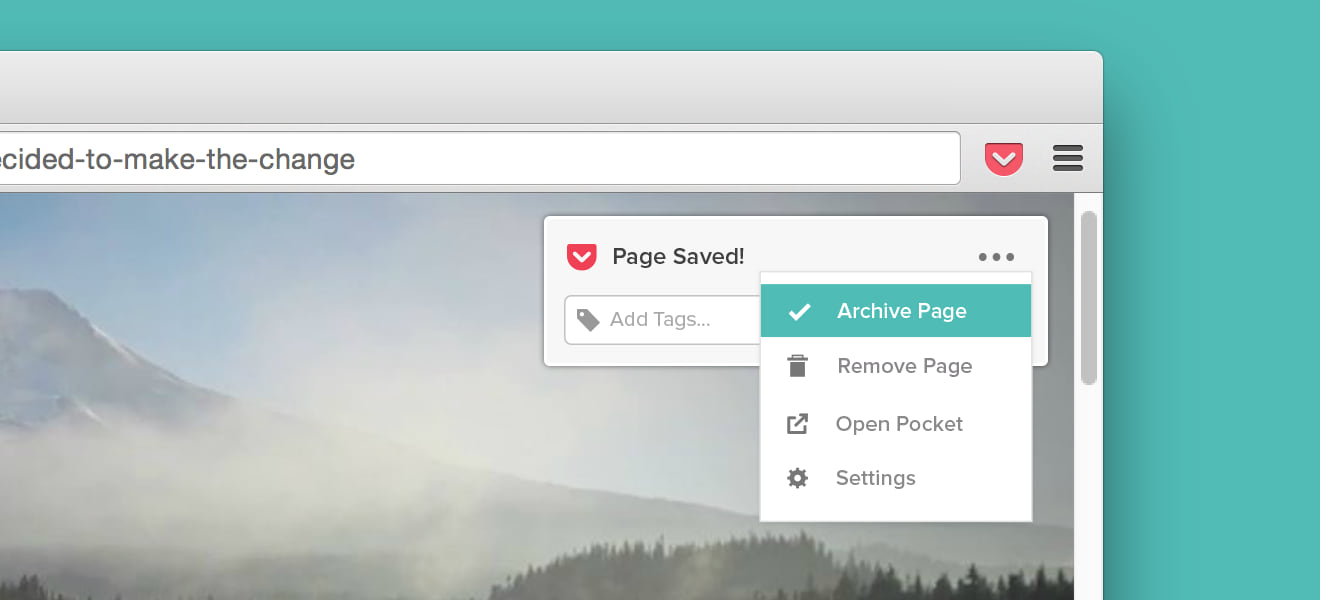 Price: Free
Add to Wunderlist
A similar tool to Pocket, Wunderlist lets you save anything from your browser to view later.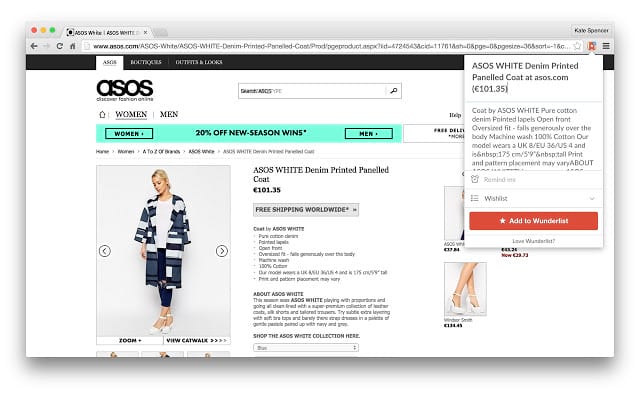 Price: Free
Momentum
A personal favorite. Every time you open a new tab, Momentum reminds you of your goal for the day, the weather, and a photo of an inspiring place somewhere in the world.Replace new tab page with a personal dashboard featuring to-do, weather, and inspiration.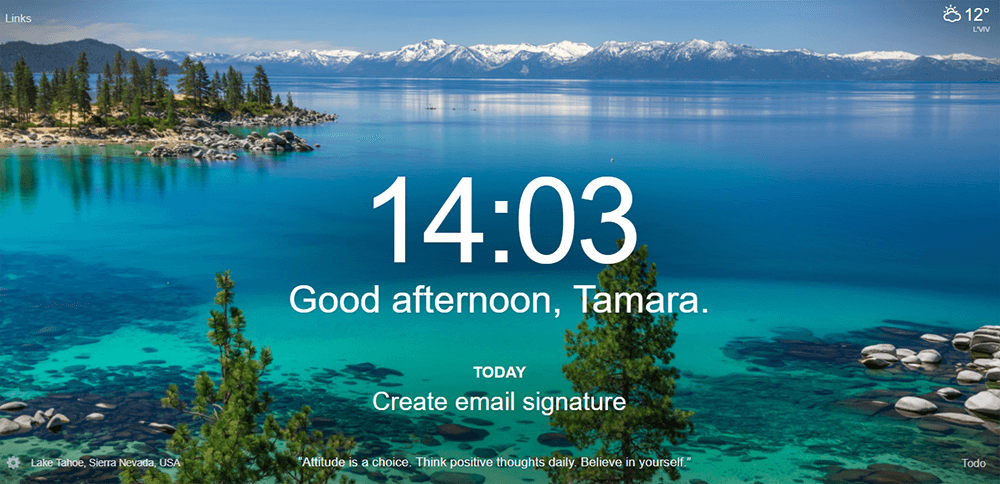 Price: Free
Pablo (by Buffer)
Technically more of tool for marketers, but we couldn't leave it out. Pablo lets you create social media posts to fit any social media platform. No design skills needed, simply highlight text on the page and choose an image.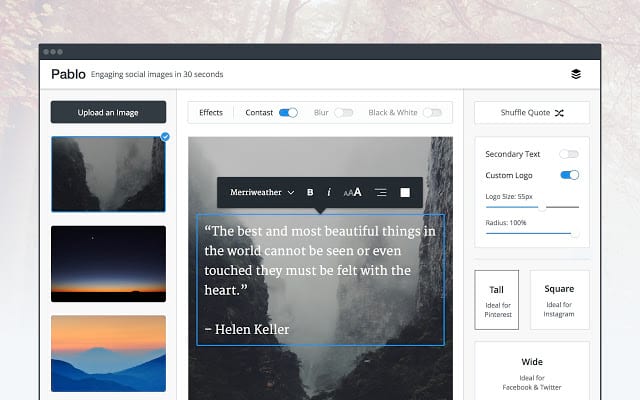 Price: Free