How to Build Content Marketing Strategy From the Scratch

Content marketing has been around for a number of years, and today it becomes even more prevalent than it was then. According to a report, over 90% of organizations are extremely committed to B2B content marketing and use it to promote their business. In recent years content marketing has been said to be the most effective SEO technique. Companies use it to build trust in their brand.
With that in mind, we can say that more executive teams have fully started mastering the concept of content marketing and creating a culture of CM. Businesses, whether they're startups or big companies, are now actively looking for SEO writers who can mesh keywords and trends with an overall B2B content marketing strategy. Companies have started investigating whether or not content marketing is an efficient way to promote their brand or services.
If you want to grow your business and you are ready to track down useful details, here are the main steps, tips, and fresh ideas to reach the highest potential for success.
Understand what content marketing is all about
Marketing experts know that B2B content marketing can drive traffic and make a huge impact on the health of your online business, though it's not an overnight thing. You have to take into account that it will take time.
Before you begin working on a specific piece, it is important to understand content marketing is a professional creative practice and strategic solution that means not just haphazardly posting items to your feeds and blog sections. It helps to develop and distribute truly valuable and useful content that attracts and retains your target audience and customers.
Analyzing content marketing with an in-depth audit
A content audit is an essential part of your content strategy. Here is a little insight to consider when deciding how to boost your website traffic:
When developing a

content marketing strategy

you have to take into crucial consideration KPIs and metrics. Content marketing is not a game, it is a business pillar and it requires KPIs, metrics, and a data platform. Quality backlinks can certainly help improve your website authority. Work your traffic and improve your CTR.

Map content to personas – this means defining your content's target audience or "buyer persona" when creating relevant content. Buyer personas are extremely important when creating content and products. You have to know your true buyer personas, addressing their needs, interests, and habits.

At some point, you're going to have to create engaging campaigns using different types of rich media content. There are plenty of new options, including ebooks, blog posts, infographics, SlideShares, videos, and more.

This tip can be useful if you have been in business for a while. If you realize that what you've been doing is not effective, you should overview your efforts and strategy. Generally, you need to figure out what you can do differently and what should be changed. Here, you can consider the four stages of the buyer cycle process: awareness, engagement, preference, close. These processes are the steps that users go through to make a purchase. Then you can make targeted content for each stage.
Pay attention to the promotion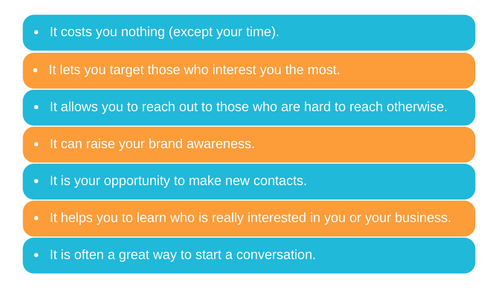 Content needs to be supported and promoted by different channels. Generally, companies promote their content all the way through so that they can get that awareness. So, consider showing up your website, brand, products, and services through:
Email and the NEWOLDSTAMP

signature service

Landing pages and social media accounts

Sharing through LinkedIn, YouTube, and Vimeo

Top bloggers and external websites/blogs
The important thing to remember about content marketing is when you are promoting, for example, music, for the most part, you are promoting a platform or service. It is just a way to bring eyes to your content and subsequently retain your customers.
Define your goal and make a documented strategy
The other significant aspect is the project management and your content marketing goals behind that. Content marketing is more than just storytelling, copywriting or proofreading, including the fact that there are so many different types and styles of content. For example, video content is clearly a whole different thing. If you decide to go down that route - here's the first tip for you, you're going to need some video editor. Beware, that can become time-consuming if you don't have previous experience in videography.
Just imagine that your organization does not have a documented strong content strategy, which is to say, no strategic analysis and assessment at all. Your aim is to form and write a plan, determine and strategize on what you want to do in order to reach your goals and decide what tasks you can do in-house and which of the marketing processes you can outsource.
Any major project should start with a defined set of goals and at least any strategy to accomplish those goals. Even a bad strategy is better than nothing. For example, planning is the start of any good strategy. You can figure out demands and if something is bad you change it. With no clear and documented strategy, you'll just keep on wasting your time and you'll be losing cash.
Make your posts engaging so prospects click through to content
When you write a copy that is both ways terrible for your defined audience and destructive in the way of reaching them, you need to remember that the more you entertain your readers and increase website engagement, the more they will be interested when it's time to sell your product. Simply, be creative.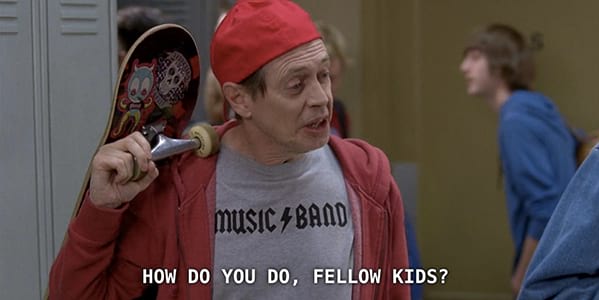 (photo credit: Dailydot)
Find inspiration, competitive data is also great for brainstorm. You can read blog topics and generate a long list of content ideas. Figure out how to make your site more SEO-friendly and search through the website posts or social network accounts. You can read such resources as Feedly, Buzzsumo, and include features as KeywordKiwi and ContentIdeator. Search engine optimization is a powerful tool.
Make time in your schedule and get management systems
Move all of your substantial and interesting work tasks into your planner, asana, or Google calendar whatever is comfortable for you. You need to upload a system that will help to manage your tasks, including publishing and managing content.
You can turn your Google calendar into a posting calendar. You'll be just on the right track for well-balanced management. After that, you may download a social networks system that will help you to promote and manage your content on other websites. You can get a complete calendar with holidays, marketing ideas, and social media events.
What else to check?
CM is definitely a hot topic nowadays and many leading companies and brands are using it as it really works. Content marketing strategy takes in the big picture of marketing — audience, revenue, profit, and brand. The fact is, everything about content marketing takes time.
It takes time to develop a strategy, time to see results. However, when you are preparing the CM strategy, consider developing a platform from the ground. Before creating content to market your business, there are a number of guidelines developed by the communities you can take into account and get the most purpose and value out of your time.
Just remember, that every single business should have social accounts and a blog as a part of your website. It's essential in today's content marketing world. With the increasing focus on social media and marketing blogs, many publishers believe they must create useful, info-rich content to better encourage sharing and engagement amongst users.
And a key to being a successful leader is knowing your numbers. It is vitally important. With some of the stats and surveys, you can dig deeper into how marketers are operating in the maturing content and see the main reasons why it's great to develop a content marketing strategy. The B2C content marketers indicate that their success in CM is stagnant.