Don't Stop! Learn How to Manage Your Business While You're on Vacation
1. If you're a small business owner, plan your vacation ahead
2. Prepare your team to manage business remotely
3. Delegate responsibilities for the period of your absence
4. Schedule activities beforehand
5. Don't set the deadlines for the vacation period
6. Set the communication with your team
7. Inform your clients in advance
8. Use tech tools to stay tuned
9. Get prepared to emergency
Useful tools:
1. Newoldstamp - Email signature marketing
2. SendGrid - Email builder and sender
3. Boomerang - Tool for scheduling emails
4. Mailtrack - Email link opens tracking
5. Canva - Online tool for making designs
"I haven't had a vacation for five years now" — it's a typical story one can hear from a small business owner, founder or a C-level manager. The usual arguments are "it's irresponsible to leave the business unmanaged" and "what if something happens, and I'm not there to take action?"
Still, we are all humans, and we simply need to take rest once in awhile. Not just every five years, but regularly. Without this rechargement, we are likely to burn out, managers or not. Moreover, if a company cannot survive a few weeks without its top management, then what is the use of its team?
If having a vacation for a week or two sounds like something you cannot afford, this is usually due to one (or more) of the following reasons:
You do everything yourself

You cannot delegate

You do not trust your team with making decisions

There is something wrong with communication within your company

You are too afraid that something can go wrong in your absence

There are too few people at your company, and you are actively involved in a majority of business processes

Your business is too young

You are the only employee of your company
Unless your reason for not taking a vacation is either of the latter three, you are just making excuses rather than being a good manager.
In any case, going on a vacation requires preparation and your availability—at least partial—during the time off. If you want to enjoy your holidays AND work remotely at the same time, let's see what you need to take care of.
If you're a small business owner, plan your vacation ahead
First and foremost, plan your vacation beforehand. It would be irresponsible of you to just leave everything as it is and go on enjoying the time off.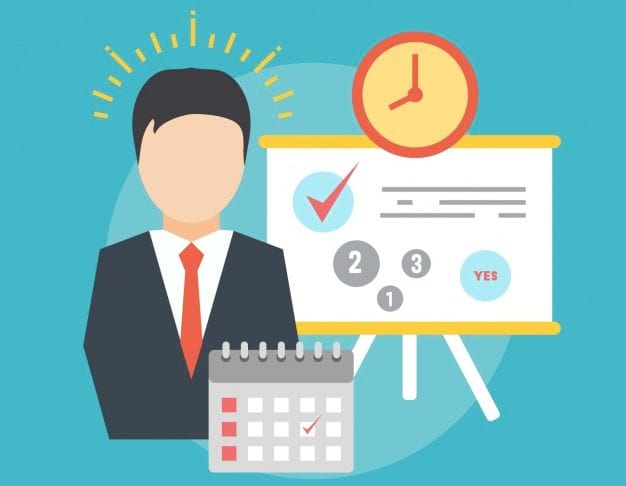 Allow yourself some time before the vacation to sort things out and to clear your schedule:
Make sure to review your calendar and choose the time when no activities are planned. At least, make certain that you can move some of them to later.

Notify your team of your vacation plans, so that it is no surprise for them. See to it that your next person in charge is working during the time of your absence.

Contact the clients you are managing, as well as your business associates, and tell them about your planned OOO period.
To minimize the risks associated with your absence, the best advice would be to plan your vacation for the slowest time for your business. If that coincides with the public holidays, make sure that at least somebody can be left in charge.
Prepare your team to manage business remotely
Have an open conversation with your employees about problem-solving and decision-making. Ask them what would they do in a certain situation if you weren't around. You might hear some good answers and ideas. Better start having these conversations from the beginning, so that the team is ready for your absence.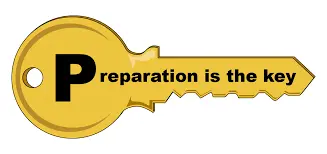 It would be best to not take a long vacation at once. Take a few days off when you are having meetings or simply work from home. See how it goes and how problems are solved. If everything runs smoothly without your active participants, the team might be ready for its boss' vacation.
Delegate responsibilities for the period of your absence
If you think that delegating is not working, you are mistaken. Best managers are people who delegate a large part of their work to others rather than doing everything on their own.
To start delegating responsibilities, you need to identify and list your activities first. Prioritize them and think of who else can do these tasks instead.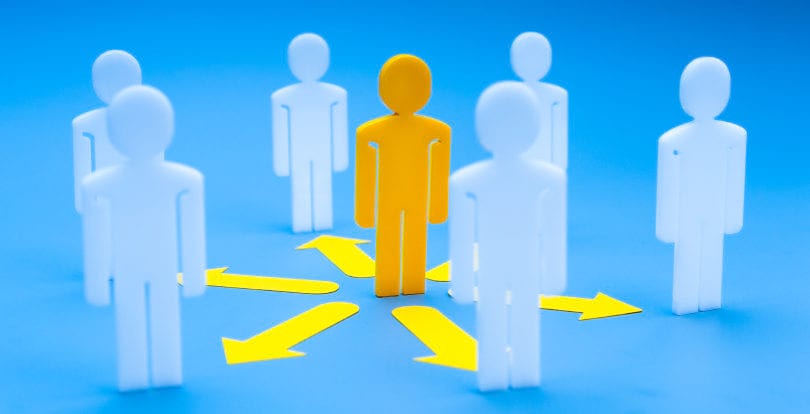 For a start, assign the second person-in-charge who will manage the business instead of you. It might be your personal assistant or your co-founder, or any of the C-level managers on your board.
Even better is to delegate responsibilities for the period of your absence to different people. However, be sure to not overload them with extra work and make certain they are comfortable with their temporary roles. To give you some ideas, pick the following people from your team:
Someone responsible for clients

Someone responsible for business associates

Someone responsible for the roadmap

Someone responsible for the office-related matters

Someone responsible for communication with users
Schedule activities beforehand
You can do it in the following steps:
Take a careful look at your calendar and see what you have planned.

Prioritize the activities.

Schedule activities

that are most urgent or essential for the period prior to your planned vacation.

Postpone the least important ones to when you are back.

Share your schedule with your team and/or your second-in-command.
This way, you will be certain to oversee the most pressing issues and not miss out on making decisions. In case new activities emerge during your vacation, you can delegate them to your employees or try to move them to after you've returned from the holiday.
Don't set the deadlines for the vacation period
It's important that you do not set the important developmental milestones for the period after your vacation. These would most likely require your approval, and you don't want to end up spending most of your vacation working. Therefore, try to meet the deadlines before or after you go on holiday.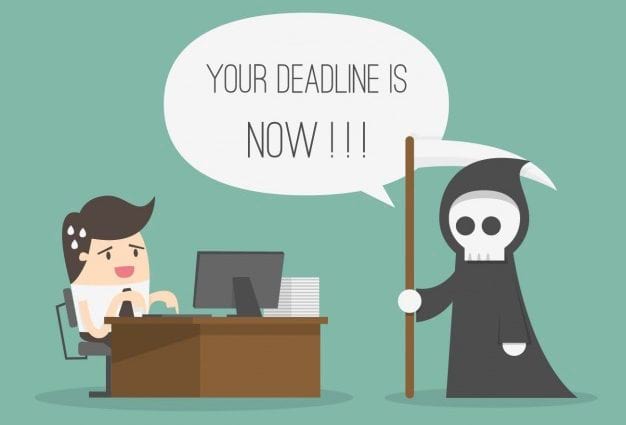 If you have postponed some deadlines, make sure that you'll have enough time to meet them after you are back. Remember that going back to work requires some time for adjustment, which means that the first few days will not be as productive as you would want them to be.
Set the communication with your team
It is important that you maintain open communication with your team from the very start. All business activities should be transparent and discussable within your team. This is how you prepare them to make decisions and take responsibility.
Once you have planned some time away, set a communication policy for the time of your absence. Agree upon the times when you will have a team call or when you will be most likely to respond to emails and messages.
If you are still afraid that your decision will be much needed during your vacation, make yourself available for communication. You can now have Internet access almost from anywhere in the world, so it shouldn't be a problem unless your type of vacation is mountaineering. In most cases, you will be able to schedule your online times when your team can reach you.
Be available during the agreed times and make it clear that your employees can reach you regarding any pressing questions. It is important to discuss with them cases in which they should rely upon themselves in making decisions and when they should contact you. Make sure they are not dependant on your opinion only. Otherwise, it would only spoil your vacation.
Inform your clients in advance
Take care of informing your clients of your vacation well in advance. It would be best to contact them a few months prior to your vacation. Try not to postpone this until one month before the planned holidays.
When communicating with clients regarding your vacation:
Tell them the dates of your vacation.

Ask them if they need anything from you that you would need to do before you're away.

Don't forget to introduce them to a person who will be responsible in your absence.

Provide them with an emergency option (such as a personal phone number to call).
Don't forget to follow up with your clients shortly before your vacation to remind them on the dates when you'll be away.
Use tech tools to stay tuned
Because it's often not possible to stay away from any work during the vacation when you are the person to run the business, set up an environment for remote work. Install all the essential tools on your smartphone or tablet, whichever you are going to use for work. You can also set up notifications for all of your tools so that you don't miss anything important.
Here are the tools you will likely need:
Set up your OOO message in your email, so that people will not expect an immediate reply from you. Mention those in charge and tell how you can be reached in case of emergency. You can change your business signature for that.
Make sure your phone has all the essential communication apps installed (Skype, Slack, etc.), so that you can communicate with your team in real-time.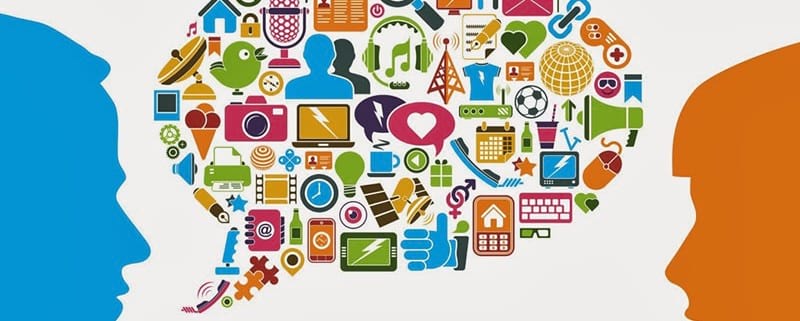 Which project management tools are you using? Jira or Confluence might be too complex to manage your business from a smartphone (in case you are going to use one for work), so consider using something more friendly, such as Trello or Evernote.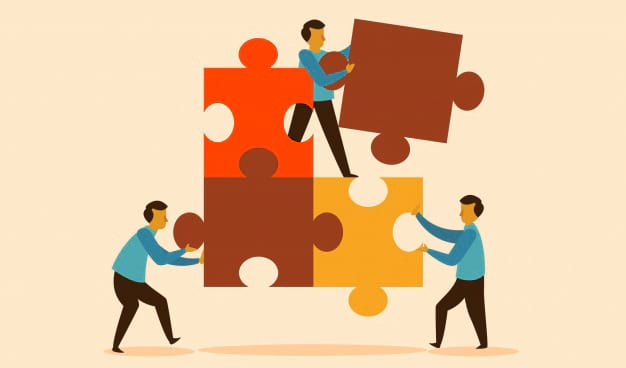 Make sure your calendars are synchronized with your email account and project management tools. Keep track of what's happening by checking calendars daily.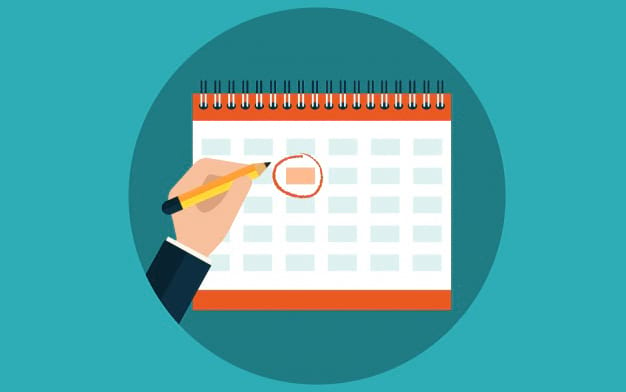 How are you going to stay updated on what's been done within a certain period of time? Your team can use spreadsheets, kanban boards, real-time dashboards, etc. Or you can simply ask your second-in-command to send you a brief summary via email at the end of each day.

Scheduling tools for social media
If you are using your social accounts to raise awareness of your company or engage with clients and customers, it is important that you use scheduling tools like Hootsuite or Buffer. With them, you won't have to be online all the time, while maintaining your social presence. However, make sure that people who engage with you are not left without a response.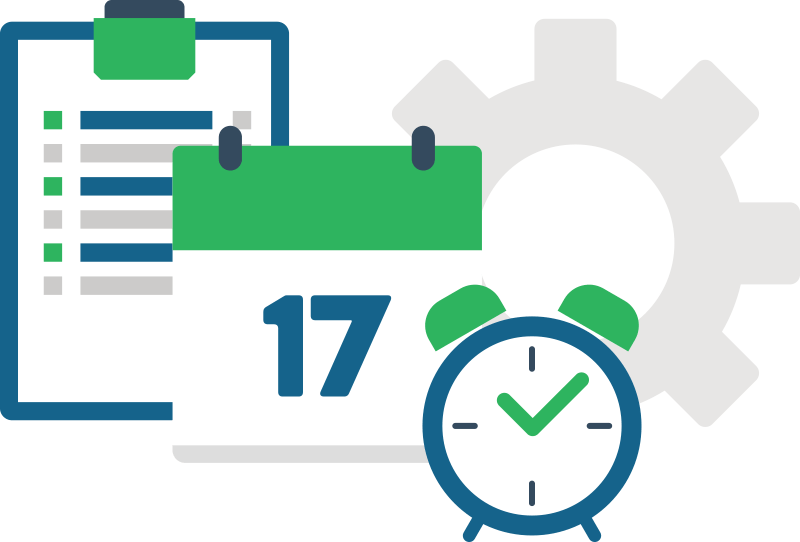 Get prepared for emergency
No matter how well you've planned everything, there are certain things that remain beyond your control. Now it's the time to question yourself: What is your biggest fear? What can happen in the company in the worst case? What can go wrong that will require immediate action from the person in charge? You might want to think such scenarios through and provide your team with clear instructions on how to react.
Apart from natural disasters (flood) or man-caused unintentional damages (fire), there are still less catastrophic things that can occur, such as a power shortage or connectivity loss. Make sure the phones of respective service and maintenance providers are within everybody's reach so that the problem can be fixed as fast as possible.
Summary
You should not worry too much when going on a vacation. Simply plan ahead and make sure the main responsibilities are divided among the employees. Most likely, you will come back pleasantly surprised by your team's performance.
If you are, however, the main decision-maker in the company, going on a vacation without any possibility to contact you is probably irresponsible. Plan to be online at the agreed times and be ready to have your hand on your phone. Still, try to resist the temptation to run the business as usual while on vacation.
It's important to maintain a work-life balance, which means taking some time off work and concentrating on other things instead: traveling, reading, hiking, relaxing, meditating, you name it. Keep in mind that taking vacations is essential not only for your own health but for the health of your business.