Creating a Unique Brand Personality in Your Email Campaigns
1. Hey, what's in it for me?
2. Create consistency in your branding
3. Your brand may seem too corporate
4. Make your emails visually appealing
5. Get personal with your subscribers
Useful tools:
1. Newoldstamp - Email signature marketing
2. Mailchimp - Email builder and sender
3. Reply.io - Personal email outreach, calls, and tasks
4. Mailtrack - Email link opens tracking
5. Canva - Online tool for making designs
It's hard to stand out in today's consumer's inbox, isn't it? With about 293 billion emails processed each day online (and growing), consumers are understandably shutting down if an email isn't immediately communicating that they'll receive a benefit from it. They'll delete your email without opening it… or worse: send it to the dreaded spam folder.
I mean, these people signed up for your emails, right? So why the heck is it so hard to get them to open them?
Hey, what's in it for me?
One problem may be the subject line. If you're not seeing high open rates (here are industry standards) it may be because the subject line you've created doesn't compel people to open your email. Realize that your subscribers are looking for a benefit opening your email. Does it mention exclusive content they can't get anywhere else? Maybe a special, limited-time offer? If not, there's no reason for them to rush to open your email… if they ever get around to it at all.
The same goes for the content inside the email. You might have a great subject line like, "Trust us. You're going to want to open this," but if the content inside is lackluster, your subscribers will feel cheated. It's like someone giving you a big birthday present all wrapped up… only, there's absolutely nothing inside once you unwrap it.
Make sure to give them something to anticipate and get excited about.
Create consistency in your branding
You have two types of emails you probably send through your company: one is marketing emails that go to your subscriber list. The other is those sent by employees to customers and contacts.
For the latter, set up guidelines for how employees' email signatures should look so that they're consistent across the company. Using NEWOLDSTAMP's email signature generator is a good place to start! Include a photo of each employee in the signature so recipients can put a face with a name.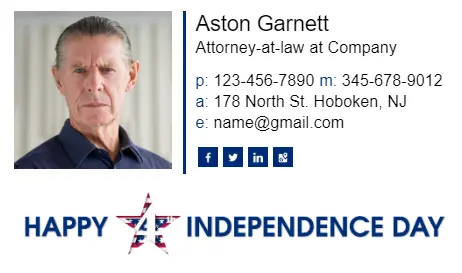 For your professional email addresses, use consistent naming conventions like Firstname.Lastname@yourcompany.com.
Also, make sure your email marketing campaigns use templates with colors, logos, and images that are consistent with what you're using on your website, in ads, and on social media. The more people get to see your company logo, the more they'll connect the dots to what you're known for.
And finally, when it comes to consistency, make sure you're sending your emails on a regular cadence. If you sent your newsletter on the first of this month, make that your usual day every month. And if you send a second promotional email, space that out far enough after the newsletter so that your audience doesn't feel like you're bombarding them with emails.
Your brand may seem too corporate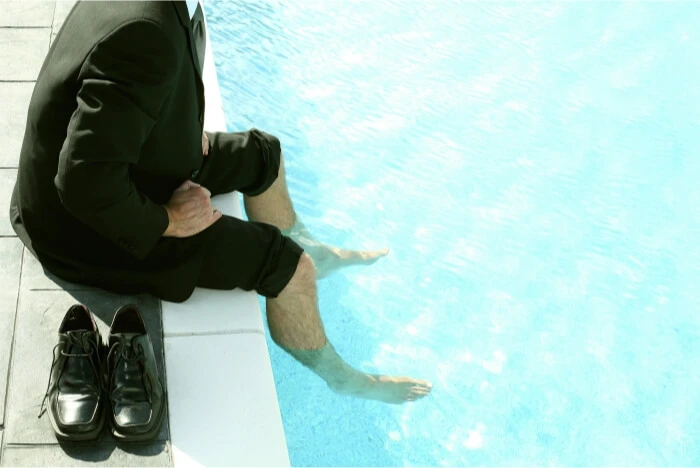 image source: stockunlimited
Even if you are a corporation, your emails don't have to come off as such. You need to speak directly to your audience, and hiding behind fancy corporatespeak isn't going to endear you to them.
Start off by knowing your audience. If it consists of teens, speak to them in their voice. So, like, lots of acronyms and emojis. IKR?
Even if your audience is adults, you can't use one voice for every demographic. Are they white-collar professionals who have Master's degrees, or blue-collar first-generation immigrants? You might not be able to get this granular in your segmentation, so speak to the lowest common denominator (in other words: don't speak over anyone's head).
Your emails need a sender other than your company if you want to infuse them with personality. Who is actually creating the email? Why not give Sara in Marketing credit and let her include her name, title, and actual handwritten signature in the email? That gives your emails more personality than just coming from Company X.
Make your emails visually appealing
No matter who your audience is, everyone likes something pretty to look at. That could be a photo of the product you're promoting, a stock photo illustrating a point in your email, a GIF, or even a video.
In fact, including videos in your emails could increase your clickthrough rate by over 96% in an introductory email.
Test out different types of images, then look to your email analytics to see which is hitting the mark.
Get personal with your subscribers
Emails that are sent to thousands of people with zero difference between them simply don't work anymore. Today's savvy consumers expect at least a degree of personalization in their emails from brands… and brands that use it are winning big. Personalized emails can see 6x the transaction rates of others.
There are a few ways to personalize emails. The simplest is to address the recipient by name. If you've collected this information in your email subscription form, it should be easy to do.
Send separate emails to past customers and new customers. You want to reward those who have bought from you before in unique ways that make them want to be loyal to your brand. For new customers, you want to get them hooked with a great first-time coupon or deal.
The next way is to segment customers based on their interests or past purchases. Any email marketing tool will allow you to add tags or notes that indicate, for example, that this subscriber attended your beginner macramé workshop while that one bought tickets to the upcoming watercolor class. You can assume based on this information that the first would be interested in a more advanced macramé workshop, while the latter might like an oil painting class. There may be some crossover, of course, but segmenting and sending emails in this way ensures that you know at least a few fundamental things about your audience.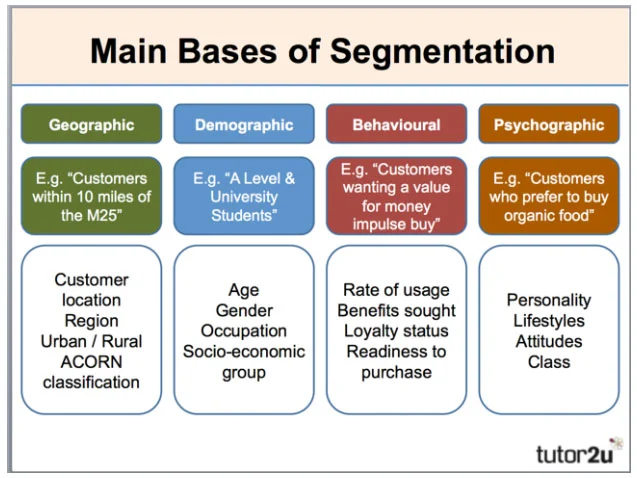 image source: insanegrowth
One more thing before you go
Want to go one step further? Customize based on products subscribers have viewed or bought on your site. If you get emails from brands like Amazon, you already know how this works. You looked at a pair of boots on the site, and the next day you get an email with those boots highlighted… as well as a 20% off coupon! This requires cookies that track their activity on your site, and not all email marketing software offers it. But it's a really nice way to nudge people who were on the fence about a purchase to go ahead and make it.
The more effort you put into infusing your brand emails with a bit of personality, the more receptive your audience will be to opening them... and clicking to buy from you.