4 More Ways to Use Your Professional Email Signature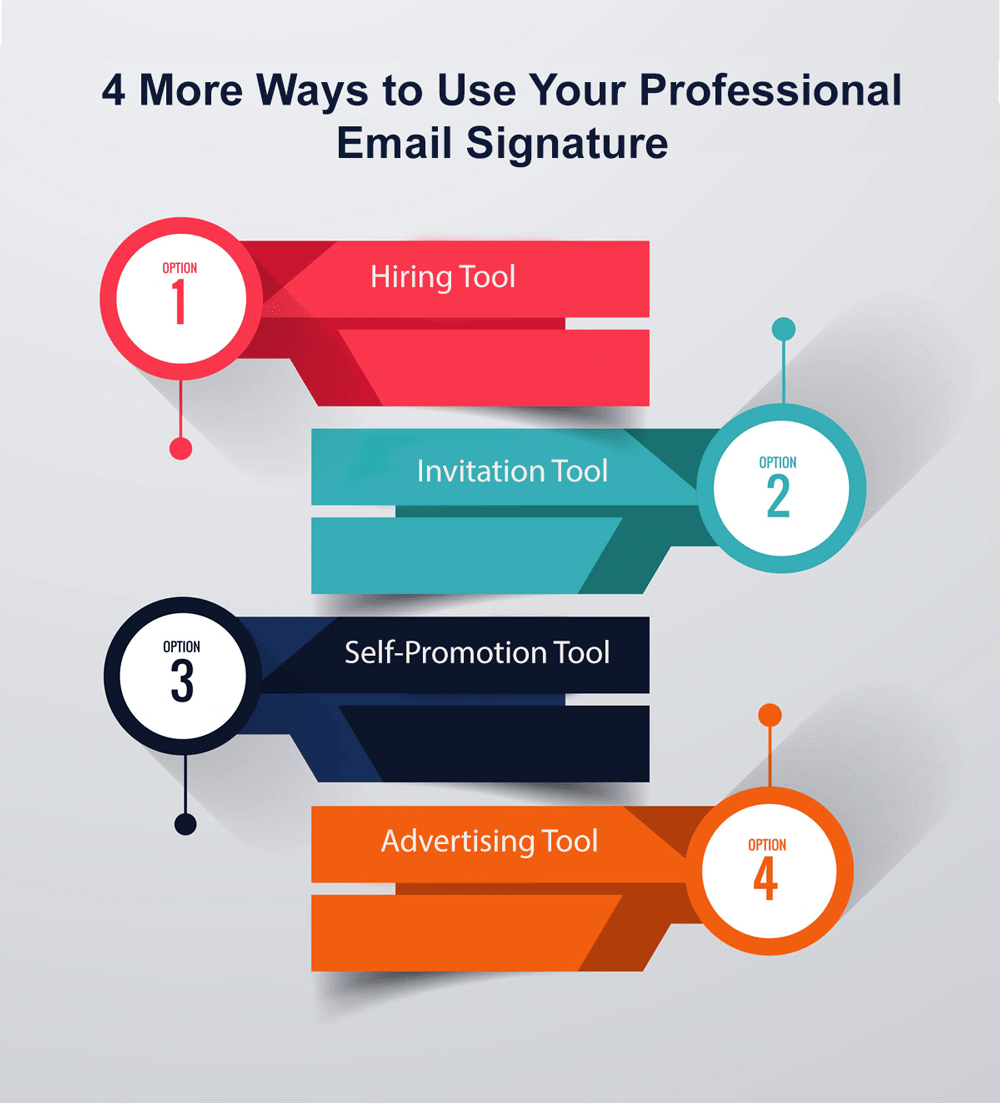 Did you ever wonder how else your professional email signature can be beneficially used? Yes.. there are lot more opportunities to use your email signature even beyond your email client, whether it is a minimalistic free email signature or corporate advanced one. Today, we want to suggest you the couple ways you can use your digital signature advantageously. Without a doubt, they will look organic in each of your emails.
As Hiring Tool (Looking for PHP Developer?)
Why not use an email signature like a hiring tool? A professionally crafted email signature with an alluring banner "We're hiring!" will appeal to a potential candidate every time a recruiter sends an email letter. Besides, social icons will provide a quick path to an appropriate social page where the candidate can find more detailed information about recruiter and company as well.
Use professional email signature to invite a person to an event/conference with no words saying about it. Just put an appealing banner with essential info that will deliberately stimulate the curiosity of the recipient. And, of course, don't forget to put a direct link to the landing page of the conference.
In fact, a well-combined email signature is an easy way to stand out of the crowd and to create a vivid image of a person.
Don't believe? Take a look at these marvelous email signature examples.
What is more, it can be used as a self-promoting tool without annoying the recipient. Are you providing a law consulting? Or maybe a software service?
There is no better way as "inadvertently" mention this information in your email signature.
We won't talk about sparkle email templates with animated advertising in each corner of the screen. People get tired of that. We are talking about simple and personalized email letter that is organically complemented with your professional email signature. In this case, advertising banner in your email signature will look like "by the way, here is our new product".
If you think "Will I benefit from it?" Yes, you will! As we have shown just some of advantages that you can get, using a splendid email signature.

You might also like: "How to Run a Successful Email Signature Marketing Campaign"
Just try to figure out for what purpose you create an email signature. When you do this, you will create the email signature that everyone admires.