Newoldstamp – Simple and Smart Online Signature Generator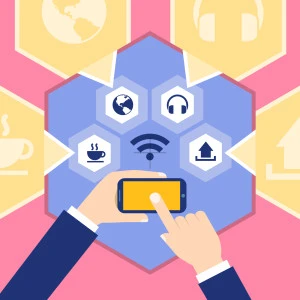 1. Automate, not manufacture
2. Effortless functionality for an email signature
3. Corporate signature for the whole team
4. The approach that works for you
5. Endless opportunities for personalization
6. Manage signatures for a team from one account
In global world, the level of formality in online communication decreases, but the level of formality in attribution increases. For instance, your email address has to include your name, your profile has to be equipped with your photo, and every letter has to end up with an email signature. While address and photo can be easily managed in mail client, we can help you solving the last option.
Automate, not manufacture
Many people still type their signatures every time when they send a letter or simply add a few lines of the plain text in mail settings. However, in the era of automation, adding signature by hand is not only wasting of time, but also a sign of bad manner and weak online experience.
At NEWOLDSTAMP, we provide you with a perfect email signature generator which underlines your uniqueness and allows you creating professional signatures putting minimum effort. We are aimed to facilitate your online experience, with simple intuitive design and many options up to your needs.
With online signature generator, you open a website, type your data and upload images. The software converts your data into an HTML code which you have to copy and paste into your mail client.
But let's pay closer attention to each step.
Effortless functionality for an email signature
1. Open the website newoldstamp.com.
2. Choose either free or upgraded version.
Free version covers basic functionality to let you know how it works. With it, you have three basic templates to fill in, and then you get signature ready for use. However, we always aware our clients that free version is more a kind of trial, as it does not contain so many options as upgraded account. It costs just a few dollars, but with help of it, you create really unique content, with numerous templates and opportunity to personalize everything – from a color to the shape. So our basic advice is to take care of uniqueness and functionality and use upgraded version.
3. Fill the information you need.
The basic options are your photo, name, surname, job title, phone number and social media profiles. However, you also can add an email banner to engage more customers and tell people more about your company, or use your imagination and create the real masterpiece.
4. Copy the information into your email client.
NEWOLDSTAMP supports the majority of popular mail clients, so you can make your Outlook, Apple or Gmail email signature, as well as use it for many other services.
Corporate signature for the whole team
Besides the simple signature for the personal use, you can make the signatures for the whole team. This option allows managing all signatures from one account easily. One person can equip the whole team with signatures, change and manage them. It's a perfect choice for businesses which value an agile management and support corporate identity.
Whether you are looking for a corporate or personal solution, NEWOLDSTAMP meets your requirements about email signature. You can get easy-in- use and powerful tool which makes your mails unique with the outstanding signature allows full range of signature options and works for the most popular clients. Try it out now – opportunities are passing by while you're waiting!
Create email signature professionally with NEWOLDSTAMP.

The email signature is the must for business or personal communication. It works as a letter ending, allows a person sharing the contact information and triggers traffic to a website or social media profiles through the links. Online software gives you an opportunity to create a signature almost effortlessly, customize it and stand out of the crowd.
The approach that works for you
NEWOLDSTAMP is the online signature generator which simplifies your efforts to create a signature. We started a few years ago with the aim to help all those people who are trying to make their online communication professional and easy. These were our main principles:
simple intuitive design

wide opportunities for personalization

professional approach
Every feature of our online signature generator is tested and validated for a long time, so you can make sure that you use the best solution. With NEWOLDSTAMP you can:
add text information like your phone number, address, job title, company

insert your photo or another image

use icons with links to lead people to your social media accounts

add banners and other marketing information
In other words, you just fill the required fields, and the software generates the email signature up to your needs. It works with many email clients, so you can create Outlook, Gmail, Apple signature, as well as integrate it to many other mail clients.
Endless opportunities for personalization
However, adding information is just the first step. You can stay out of the crowd using different templates, changing colors and fonts. NEWOLDSTAMP allows using three templates in a free version, and much more options with an upgraded account.
Signing up for the second option, you become a designer and creator, as you can fully customize your signature. It will support your corporate identity through the colors and logotype, or just will underline your uniqueness, as free templates are used by many people and highly recognized.
With upgraded account, you can make real masterpieces combining different pictures and elements orders. It was proved that emails can be powerful marketing tools – triggering traffic to a website and even sailing. Well, email signature is not a miracle, but it can increase your click rate or tell people about your business or project with a banner.
Manage signatures for a team from one account
On top of that, NEWOLDSTAMP allows you creating many signatures for your entire time from one account. Signing up for a corporate version, you get access to 50 signatures or even more. And professional support will be available helping you to fill the information and answering all your questions.
This works perfectly for big companies or startups where the marketer is responsible for online representation of a team. It saves efforts and makes you sure that everything is perfect.
Communications move forward, and so opportunities to simplify your work do. NEWOLDSTAMP is a simple and professional tool to create a signature to the majority of email clients. Make Gmail, Apple or Outlook signature now!