7 Proven Tips To Boost Customer Engagement With Your Weekly Email Newsletter
1. Cultivate a relationship based on relevant and informative content
2. Personalize your emails
3. Clean and declutter your email list
4. Optimize for send time and frequency
5. Pick the right template
6. Write a clever and personalized subject line
7. Use different kinds of emails for better customer engagement
Email marketing continues to be the most effective method to reach your customers and sell more online. Getting into your prospect's inbox is the easy part; now, you have to stand out and grab their attention. Your average user receives a ton of emails every day, most of which end up unread, deleted, or inside the spam folder.
As you build your email marketing list, you are securing a group of highly engaged readers. Whenever someone signs up for your email list, they qualify themselves and permit you to communicate with them.
This permission gives you a fantastic opportunity to speak directly to your target audience in an intimate setting not seen in any other marketing area. However, you will need to develop a compelling email copy that speaks to your audience's needs if you want to increase engagement and boost sales through this marketing channel.

To get more of your potential customers to open your emails, check out the following tips.
1. Cultivate a relationship based on relevant and informative content

To cultivate a relationship through email marketing, create a dialogue. Going beyond the customer-focused approach, start a conversation, even if it's one-sided. Send emails when you're not running a sale, giving them information about your business. Answer customer questions, address their concerns and build your brand all at once.

If your company doesn't run a blog, these emails can be a great way to deliver high-value information straight to your email subscribers. People react to content which timely, relevant, and useful, especially if there is something in it for them.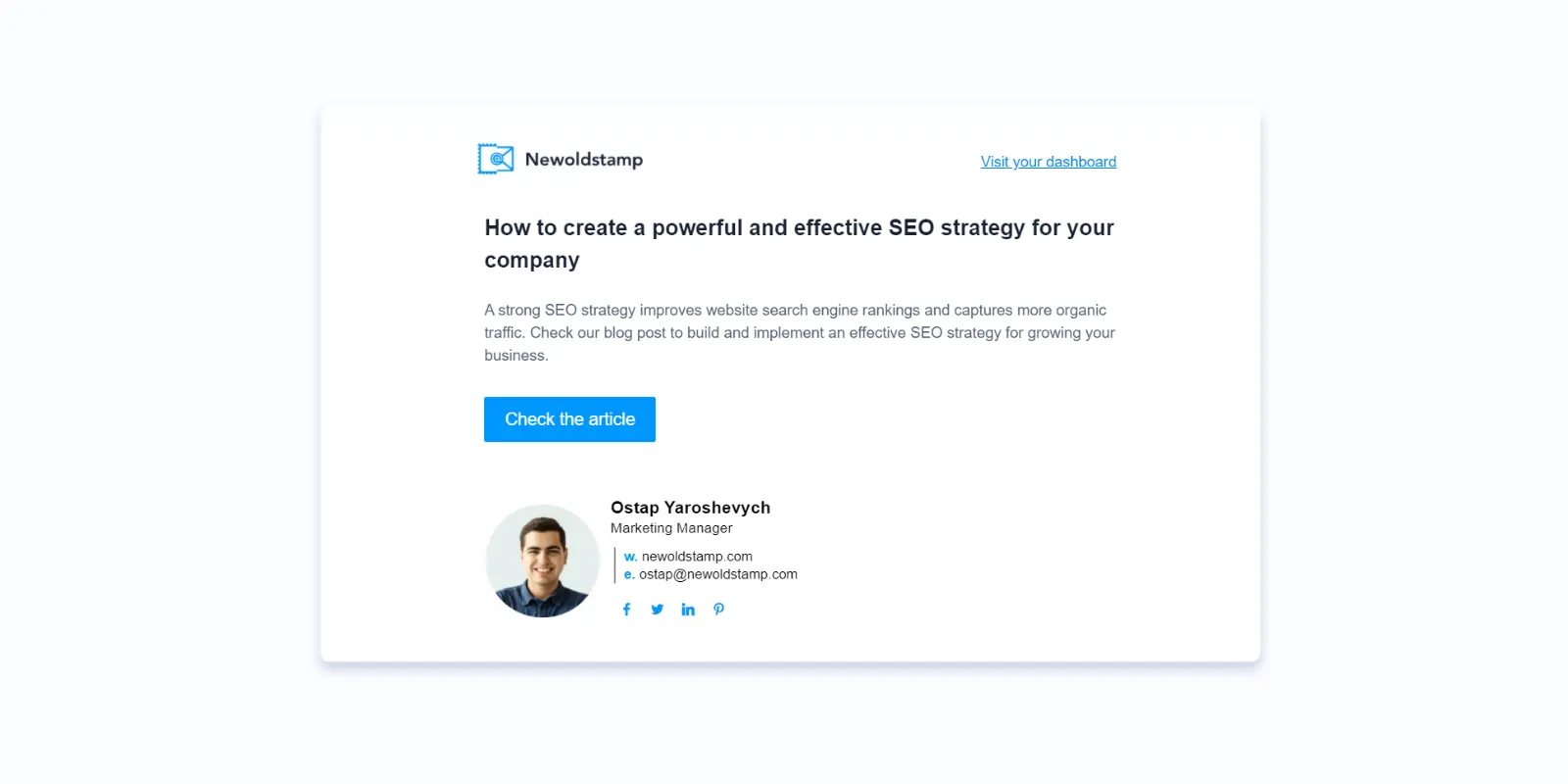 Offering a benefit in your emails applies both to the subject line and the email itself. Your subscribers will go along only if they have something to gain from it, which is why you should make those benefits clear. For example, suppose your audience is looking for an additional income source or wants to become more productive. In that case, they may want to open with something like 5 Ways to Generate Passive Income, How to Double Your Productivity.

Not everyone is lining up to open your emails or engage after they take a glance. Don't just give them something to care about; tell them why you know that they care.
The industries with the highest open rates are hobbies and government. It's clear that the people who are opening these emails are active in those industries regularly. At the opposite end of the spectrum, e-coupons and advertising have the lowest open rates.
Even if your email is related to e-commerce or is an advertisement, you can appeal to your prospect. Focus on your product or service and what initially catches your subscriber's attention.
You can deliver high-impact statements in the subject line or the first few lines of your email. Discuss how your prospect can start taking an active role in your industry's events or showcase charities that your company supports.
If you run a charity, you can use digital marketing basics to create an amazing digital fundraising strategy.
Personalization is an essential aspect of getting your emails opened and clicked. Moreover, it is a significant force that drives more sales.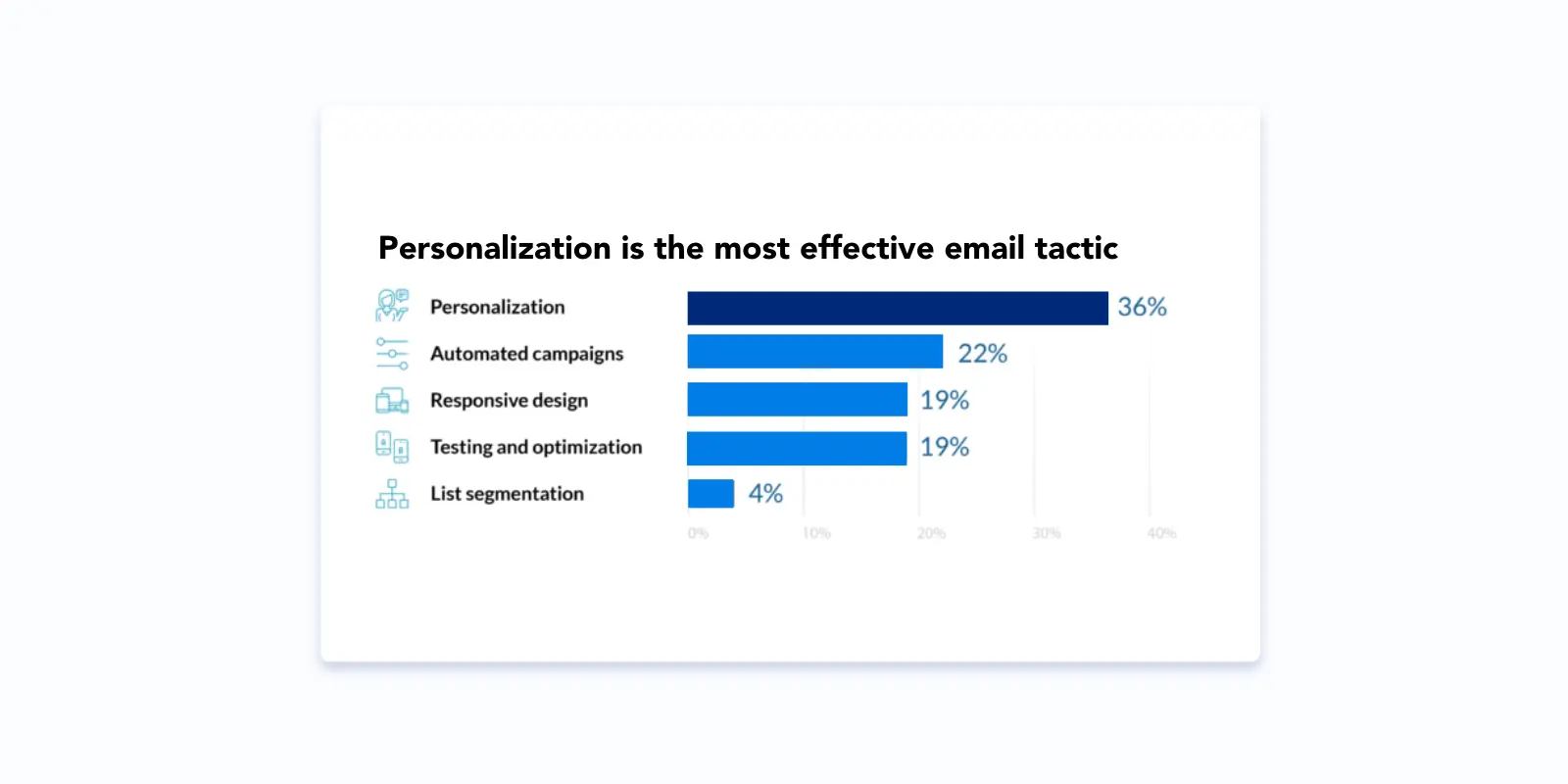 source: Finances Online
You can implement personalization in your emails using dynamic fields to show the name, date, and other variables in emails. This information will change based on your recipient, and this approach to email marketing boosts engagement for all business initiatives.
Another way to personalize your email marketing strategy is to segment your list based on groups of people, implement marketing automation, and integrate your ESP with trusted third-party personalization tools.
Make your emails more personal with an email signature
People like to talk to people, especially in a business context. If you send an email as a faceless, generic corporate entity, especially a no-reply email, it will disconnect you from your target audience.
So how should you go about it? First, send your emails from a personalized email address so that the reader feels as if they are talking to an actual human being, not just some company. Second, you can personalize your emails with custom email signatures.
Users like to know who you are talking to and dealing with when you want to hire someone's professional services. Minimizing the distance and communicating one-on-one also helps to form a friendly relationship that reinforces a human behind the email.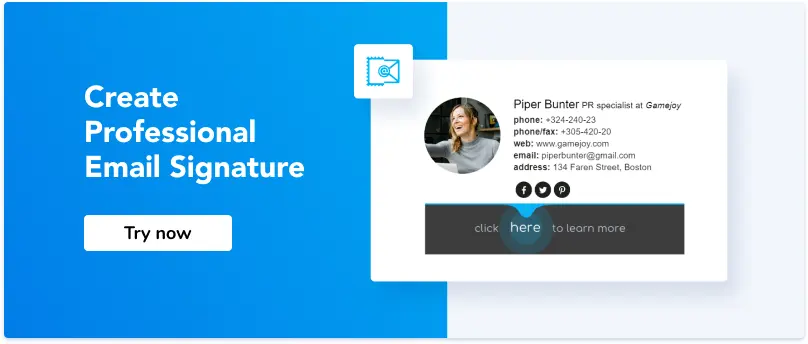 3. Clean and declutter your email list
Why do companies avoid cleaning their lists? It's all in the hope of making one more conversion from an unengaged subscriber. But an untidy email list can bring more risk than eliminating unengaged recipients brings opportunity.
Having excess or unresponsive prospects on your email list is a waste of resources. You once sent these people a welcome email when they joined your subscriber list. Now, send them a goodbye email.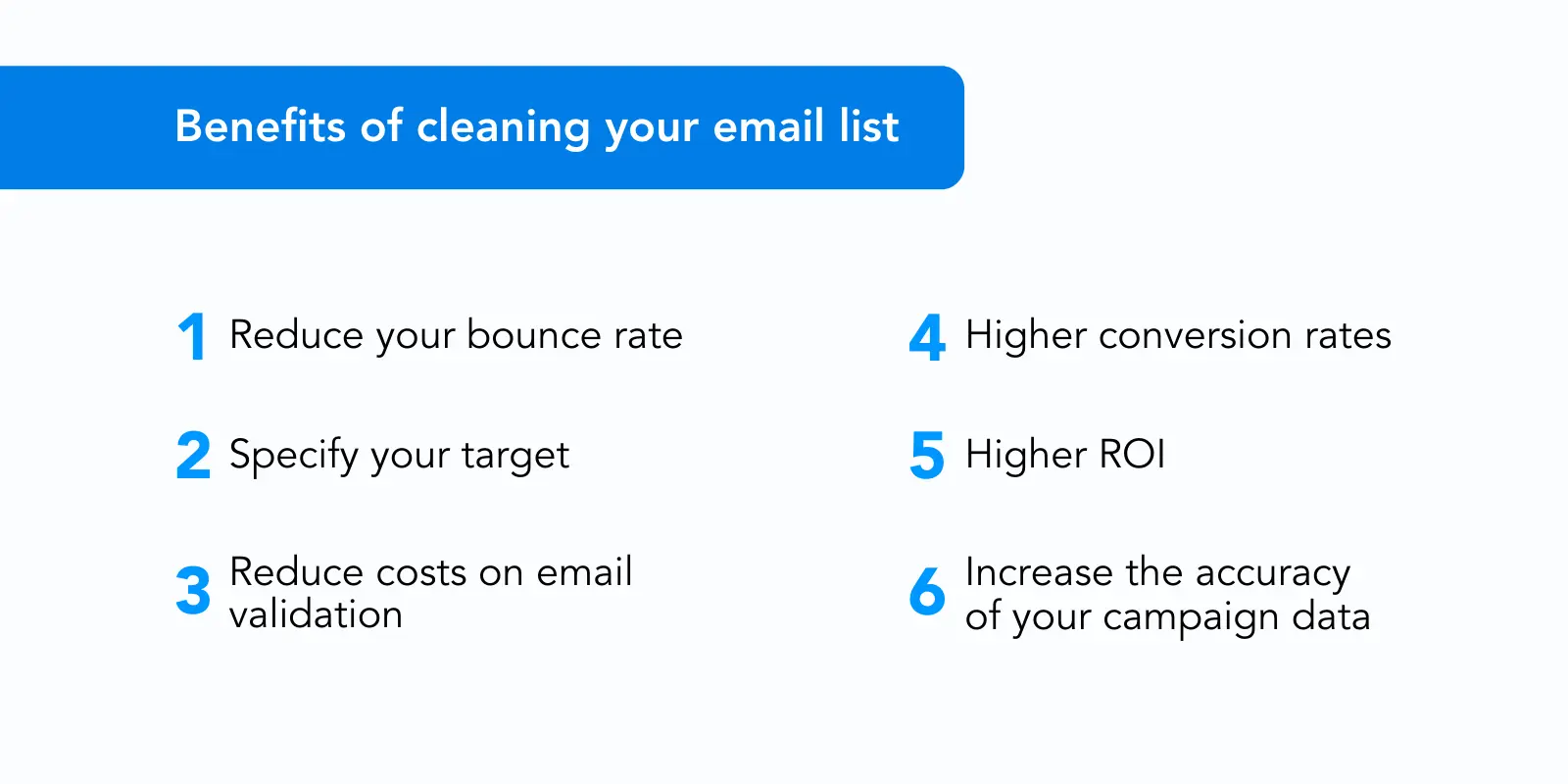 These benefits make cleaning up any email list worth it. Email campaign data is vital. Track your email stats closely, not just your email list.
To clean your email list, you can use count-based pruning or time-based pruning. Count-based pruning puts a specific number into a place where you remove anyone who hasn't opened the last 5, 8, or 10 emails. Time-based pruning uses the same concept but with time frames such as 6 weeks, 3 months, or 6 months.
You can change the parameters, but you should always send a "goodbye email" to give your recipient the chance to stay on your subscriber list.

When it comes to decluttering or tidying your email, there's a different problem: a company subscribed with a junk email address. If you're having trouble finding the correct contact information for your email campaign, there are simple tools that solve this problem.

4. Optimize for send time and frequency
One aspect of email marketing that is often overlooked is that the best way to get your emails to read is to send your messages at a time when your recipients are most likely to read the email. This time will vary based on industry, customer segment, and other variables, but you can test different times and optimize based on what works best for your company.
As you look through your analytics, you should think about what times your customers are usually online, read their emails, and their geographic location.
Finding the best frequency to send your emails is also an essential part of email marketing. Depending on your niche, you may need to email your customers daily, weekly, or monthly. Whatever the case, it is crucial that you remain consistent.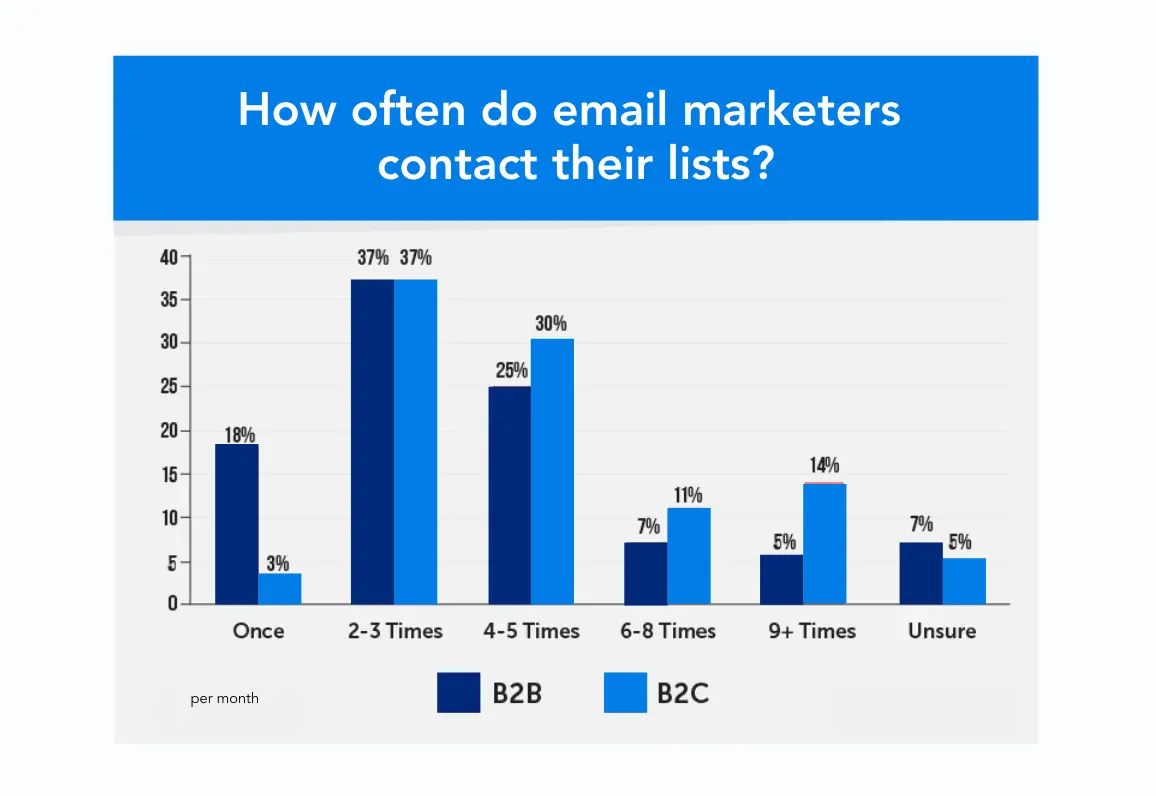 source: CoSchedule
You should also stay consistent with your tone and the type of email you send out to your target audience. If your subscribers are used to sending them the latest news and offers from your industry, then keep sending them exactly that. That way, you will establish your company as a reliable source of authority.
It would be best to look for a time and frequency that works best for your customers and centered on your business goals. If you have a significant update, you should send an email, but you should also create a regularly scheduled that your customers can look forward to receiving emails from you.
5. Pick the right template
Successful brands always keep up with the times and follow best practices when designing their email content. To do this, you can use pre-made templates in the most popular Email Service Provider (ESP), and as you select the model, you should think about your audience and the devices that they will look at your email on.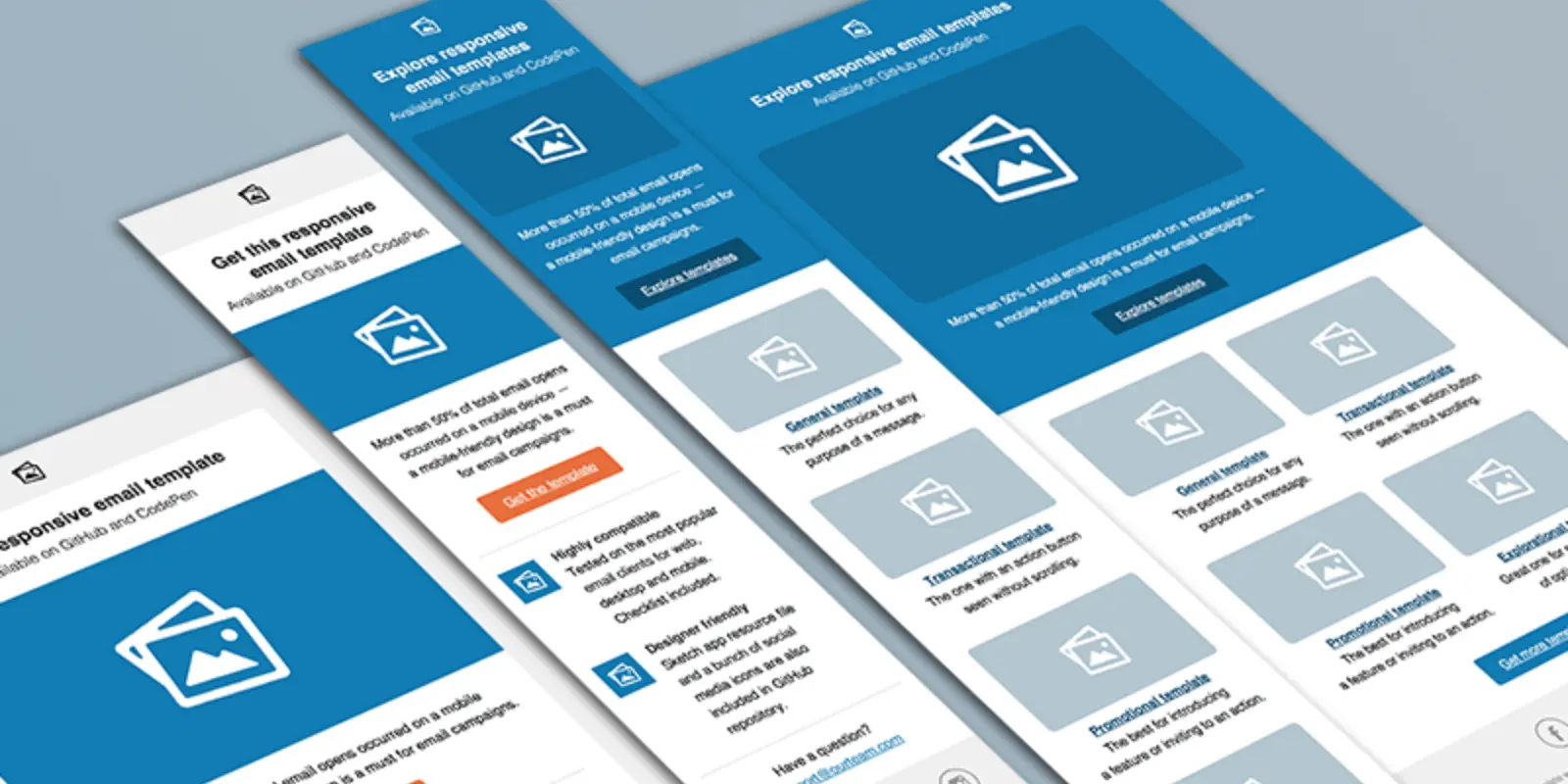 Choosing an email marketing template that is responsive is a must-have feature if you want to reach more customers and engage with potential customers. On average, your email newsletters should not be more than 600px wide since that is the best viewing dimension for many mobile phones.
Also, you should format your template to allow lots of white space and minimal text. It would be best to rely on images and links to other content outside of the email to convey a message.
Since most of your viewers will consume your email content through their mobile phones, you need to assume that many of your recipients will have less than 5 seconds to understand your message.
Lots of text can create an obstacle as your recipients read your content, so offer your readers the chance to learn more about your products or services on your website or other content sources!
6. Write a clever and personalized subject line
You already know that the subject line is your chance to catch the eye of your prospect as consumers scroll through their inbox. They have also learned the old marketing tricks.
They see a catchy title or apparent click-bait, and they don't just ignore it; they mark it as spam. Purely based on the subject line, 34% of recipients will mark an email as spam.
When it comes to subject lines, catchy won't do it anymore, but something clever and personalized is proven to draw attention. Additionally, using personalization in subject lines can also keep an email out of the spam folder.
Personalized subject lines have been shown to increase open rates by 29.3% and boost transaction rates by 49%.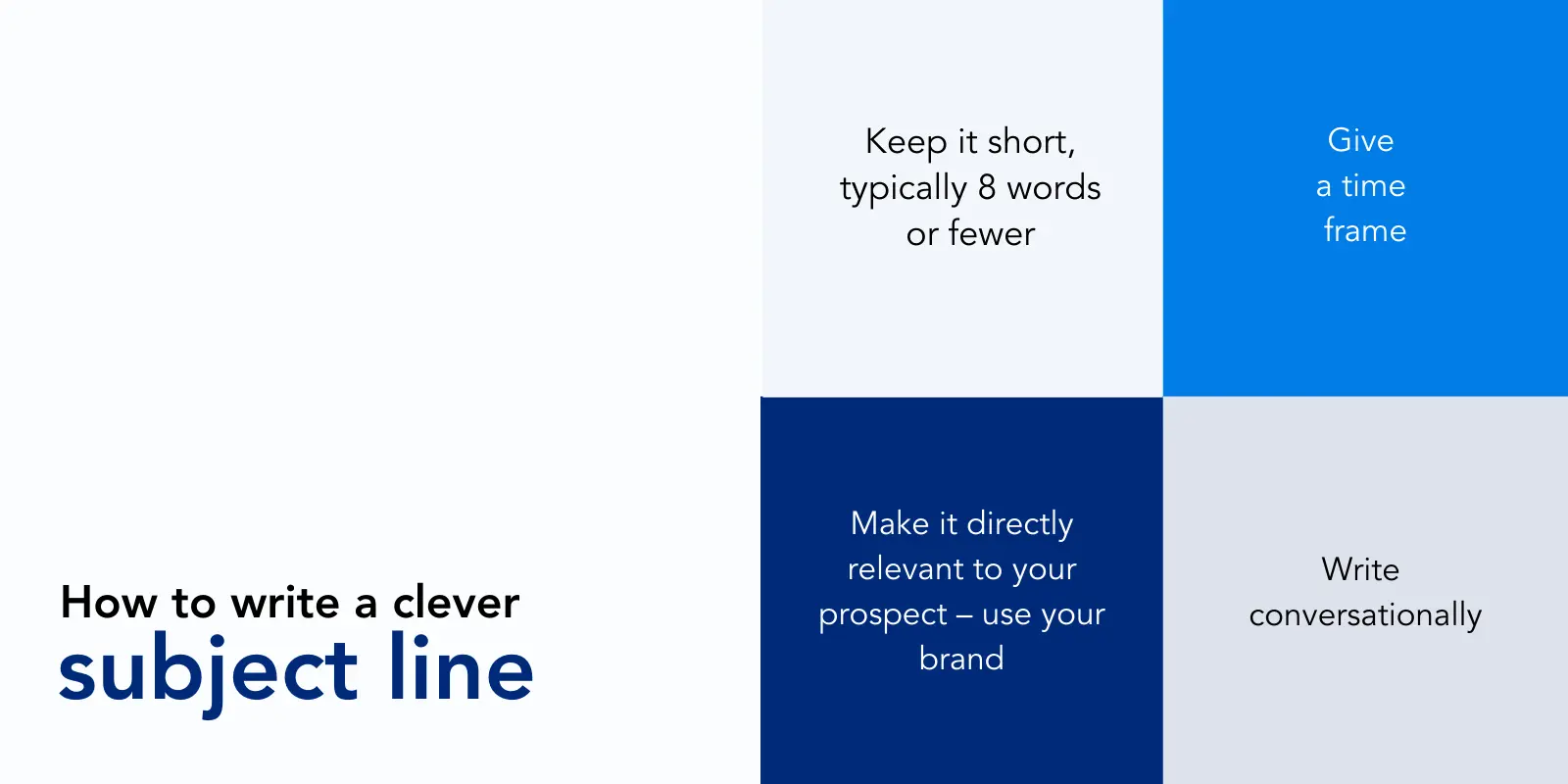 Using these techniques doesn't have to lead to worn-out subject lines such as "Act now for a big discount." Aim for something that reads like one friend talking to another.
To get your creativity going, here are a few examples:
Johnny, your eye prescription expires soon.

We know you hate shopping on Black Friday.

Yes, you can afford (insert product)

20% off for staying subscribed!

Out of the box – an unmissable unboxing event
In addition to scanning the titles first before reading actual emails and text, people also use mobile devices to check their inboxes. That's why your subject should grab their attention much like a newspaper headline would. Put the most information first because email recipients tend to read only the first five words of the subject line.
7. Use different kinds of emails for better customer engagement
The Buyer's Journey is a complicated process that your audience goes through before they purchase from you. Your marketing team should craft each step of this journey to encourage your audience to move from prospect to paying customer, and you can use email marketing to drive more qualified traffic and sales.
Ideally, it would help if you were using a separate welcome email to create an excellent first impression to your subscriber. You can also consider offering a gift or coupon to every new subscriber to increase engagement with the brand.

No matter how you choose to engage your customers, you will need to integrate email marketing with SEO and PPC management statistics metrics to see the best results.
Based on research, confirmation emails are known for receiving the highest open and read rates there are. What does this mean?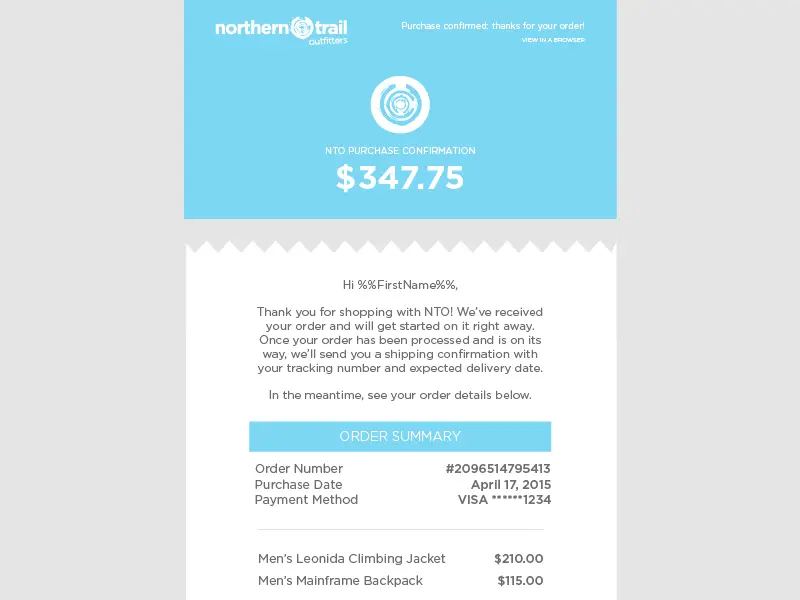 source: Pinterest
Next time a customer decides to purchase a product, refrain from sending just a confirmation email. Instead, make it look as appealing as possible.
To get the most out of your email marketing program, you should also think about sending trigger-based emails to make a big difference in the email marketing results. These are great for making your subscribers feel special. It can be a welcome email, celebratory email, etc.
Conclusion
Email marketing remains to be the most profitable and sales-driven channel for any marketing strategy. While email marketing is not as popular or trendy as Instagram and other social media networks, email offers you the unique opportunity to speak directly to your customers on their terms.
Email marketing is a personal communication channel. Since your email subscribers have opted into your email list, you know that you will be speaking to customers who are ready to learn more or buy from you.
Use the above 7 tips to increase your email marketing performance, so you can drive more qualified traffic and boost sales today!