4 Proven Tips To Boost Customer Engagement With Your Weekly Email Newsletter
Useful tools:
1. Newoldstamp - Email signature marketing
2. SendGrid - Email builder and sender
3. Boomerang - Tool for scheduling emails
4. Mailtrack - Email link opens tracking
5. Canva - Online tool for making designs
While most talk today is about innovations and advancements in social media, email marketing continues to be the most effective method to reach your customers and sell more online. Email marketing is not the sexiest or most exciting channel of a marketing strategy, but this approach to communication has proven to be an effective sales and outreach effort.
As you build your email marketing list, you are securing a group of highly engaged readers. Whenever someone signs up for your email list, they are qualifying themselves and giving you permission to communicate with them.
Even more, your email subscribers provide you with their email address, and for many people, their email address will stay with them longer than a home address or phone number.
This means that you have a fantastic opportunity to speak directly to your target audience in an intimate setting not seen in any other area of marketing. However, you will need to develop a compelling email copy that speaks to the needs of your audience if you want to increase engagement and boost sales through this marketing channel.
1. Pick the Right Template
Even though email marketing is considered an older marketing channel, you still need to follow best practices when designing your email content. To do this you can use pre-made templates in the most popular Email Service Provider (ESP), and as you select the model, you should think about your audience and the devices that they will look at your email on.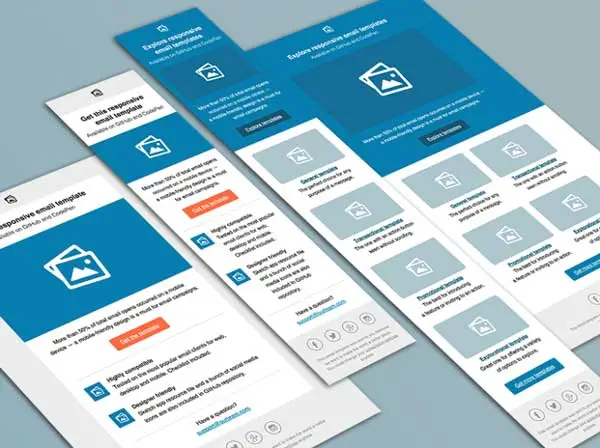 Image source: sketchappsources

Choosing an
email marketing template that is responsive
is a must-have feature if you want to reach more customers and engage with potential customers. On average, your email newsletters should not be more than 600px wide, since that is the best viewing dimensions for many mobile phones.


Your template should also be formatted to allow for lots of white space and minimal text. You should rely on images and links to other content outside of the email to convey a message.


Since most of your viewers will consume your email content through their mobile phone, you need to assume that many of your recipients will have less than 5 seconds to understand your message.
Lots of text can create an obstacle as your recipients read your content, so offer your readers the chance to learn more about your products or services on your website or other content sources!
2. Optimize For Send Time And Frequency
One aspect of email marketing that is often overlooked is that the best way to get your emails to read is to send your messages at a time when your recipients are most likely to read the email. This time will vary based on industry, customer segment, and other variables, but you can test different times and optimize based on what works best for your company.
As you look through your analytics, you should think about what times your customers are usually online, able to read their emails and their geographic location.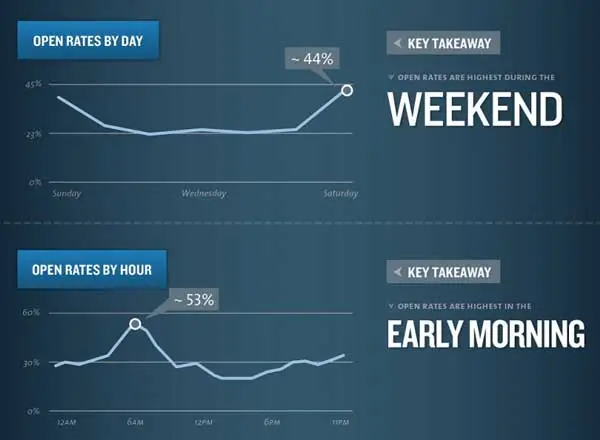 Finding the best frequency to send your emails is also an essential part of email marketing. If you post too few emails throughout the month, you can risk your customers forgetting who you are. If you send too many emails, then you risk having your recipients get annoyed with you and unsubscribe.
You should look for a time and frequency that works best for your customers and centered on your business goals. If you have a significant update, then you should send an email, but you should also look to create a regularly scheduled that your customers can look forward to receiving emails from you.
3. Different Kinds of Emails for Better Customer Engagement
The Buyer's Journey is a complicated process that your audience goes through before they choose to purchase from you. Each step of this journey should be crafted by your marketing team to encourage your audience to move from prospect to paying customer, and you can use email marketing to drive more qualified traffic and sales.
Ideally, you should be using a particular welcome email to create an excellent first impression to your subscriber. You can also consider offering a gift or coupon to every new subscriber. This is proven to increase the engagement with the brand. No matter how you choose to engage your customers, you will need to integrate email marketing with metrics from SEO and PPC management statistics to see the best results.
Based on research, confirmation emails are known for receiving the highest open and read rates there is. What does this mean?
Next time a customer decides to purchase a product, refrain yourself from sending just a confirmation email. Instead, make it look as appealing as possible.
To get the most out of your email marketing program, you should also think about sending trigger-based emails to make a big difference in the email marketing results. These are great for making your subscribers feel special. It can be a welcome email, celebratory email, etc.
4. Personalize Your Emails
Personalization is not only an essential aspect of getting your emails opened and clicked, but you also need to personalize your email messages if you want to connect with your customers to drive more sales. Unlike past marketing efforts, your business cannot risk losing sales because you are not personalizing your message based on the needs and wants of your customers.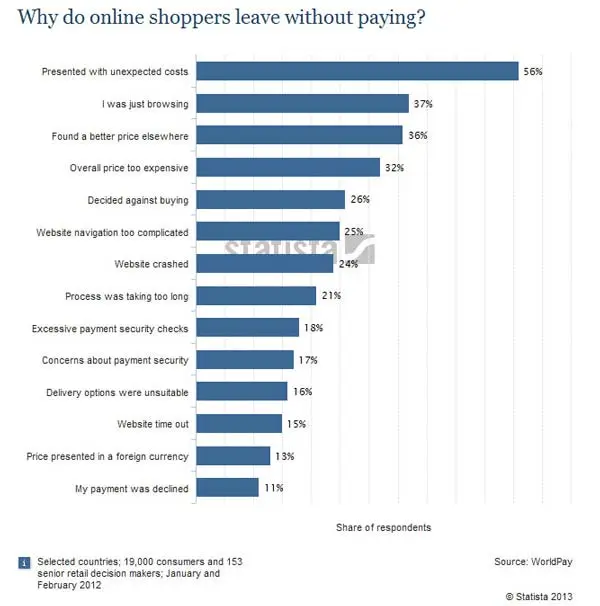 You can implement personalization in your emails by using dynamic fields to show the name, date, and other variables in emails. This information will change based on your recipient, and this approach to email marketing has been shown to boost engagement for all business initiatives.
Another way to personalize your email marketing strategy is to segment your list based on groups of people, implement marketing automation, and integrate your ESP with trusted third-party personalization tools.
Drive More Qualified Traffic & Sales Today!
Email marketing remains to be the most profitable and sales driven channel for any marketing strategy. While email marketing is not as popular or trendy as Instagram and other social media networks, email offers you the unique opportunity to speak directly to your customers on their terms.
Email marketing is a personal communication channel, and since your email subscribers have opted into your email list, you know that you will be speaking to a customer base that is ready to learn more or buy from you.
Use the above 4 tips to increase your email marketing performance so you can drive more qualified traffic and boost sales today!